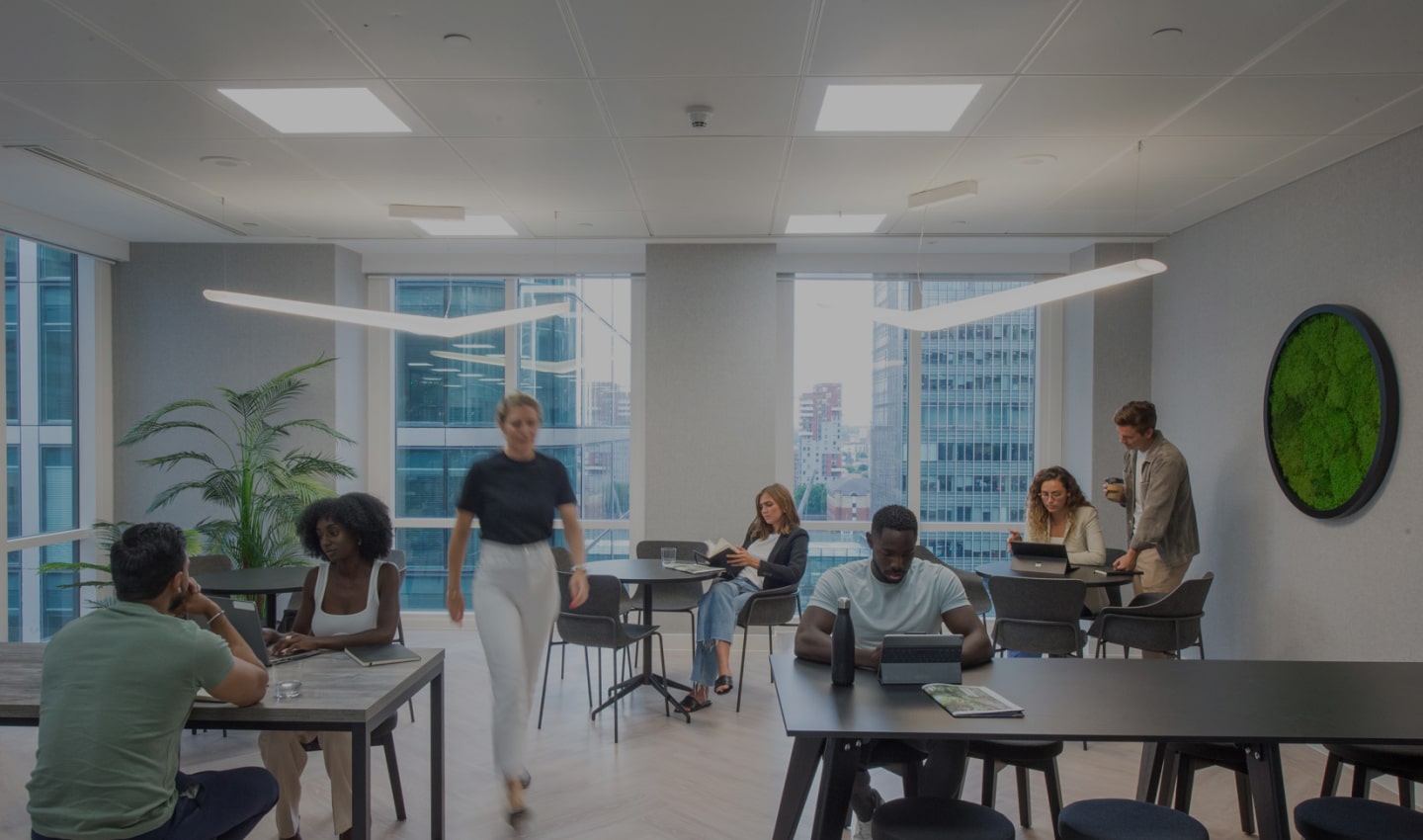 One Canada Square
There is only One Canada Square
A standard of triumph, ambition, commitment and collaboration – One Canada Square is a landmarkhub for progressive global businesses. Situated at the heart of Canary Wharf everything you need is on your doorstep, meaning work doesn't get any easier than this.

Flexible floorplates
Floorplates are flexible and open to suit your needs

Light, bright and efficient
Home to businesses of all sizes, from start-ups to headquarter offices, One Canada Square is a place designed to help businesses flourish.

New heights
The highest available private terrace at the top of one of London's most iconic landmarks.

The One with the View
With views that span the urban skyline, this is an ideal location to elevate your business.

MadeFor:
Fully fitted, furnished and managed workspaces by us – made for you to get on with what you do best.

MadeFor:
Choose from a ready to go, self-contained unit or we can deliver a space bespoke to your requirements.

The One to grow your business
Each floor provides a different opportunity from full fit outs to shell and core, Cat A, Cat B and coworking.

Prepare to impress…
The recently refurbished reception with its multiple entrances, One Canada Square links seamlessly to Canada Square Park, the retail malls, the Jubilee line and Elizabeth line all in less than a minutes' walk.

The One to start the day
With Pedler Bar & Restaurant and SuperNatural barista coffee bar the reception space makes great spot for meeting & greeting clients or taking a break.
Centre Stage
One Canada Square is more than just a workplace, placing you at the heart of a thriving community, continually evolving to the needs of the modern workforce. Canary Wharf is a magnet for young, bright professionals from every corner of the world – an innovative and progressive workforce that has changed the face of London.
AVAILABILITY
275,000 sq ft
of available office space
Level 49
22,272 sq ft
2,069 sq M
Level 48
22,272 sq ft
2,069 sq M
Level 47
22,272 sq ft
2,069 sq M
Level 46
28,968 sq ft
2,691 sq M
Level 43
29,161 sq ft
2,709 sq M
Level 42
28,972 sq ft
2,692 sq M
Level 40
28,146 sq ft
2,615 sq M
Level 35
28,336 sq ft
2,633 sq M
Level 34
28,968 sq ft
2,691 sq M
Level 29
11,758 sq ft
1,092 sq M
Level 21
8,431 sq ft
783 sq M
Level 10
4,552 sq ft
429 sq M
Level 6
West unit
4,947 sq ft
459 sq M
South unit
1,820 sq ft
169 sq M