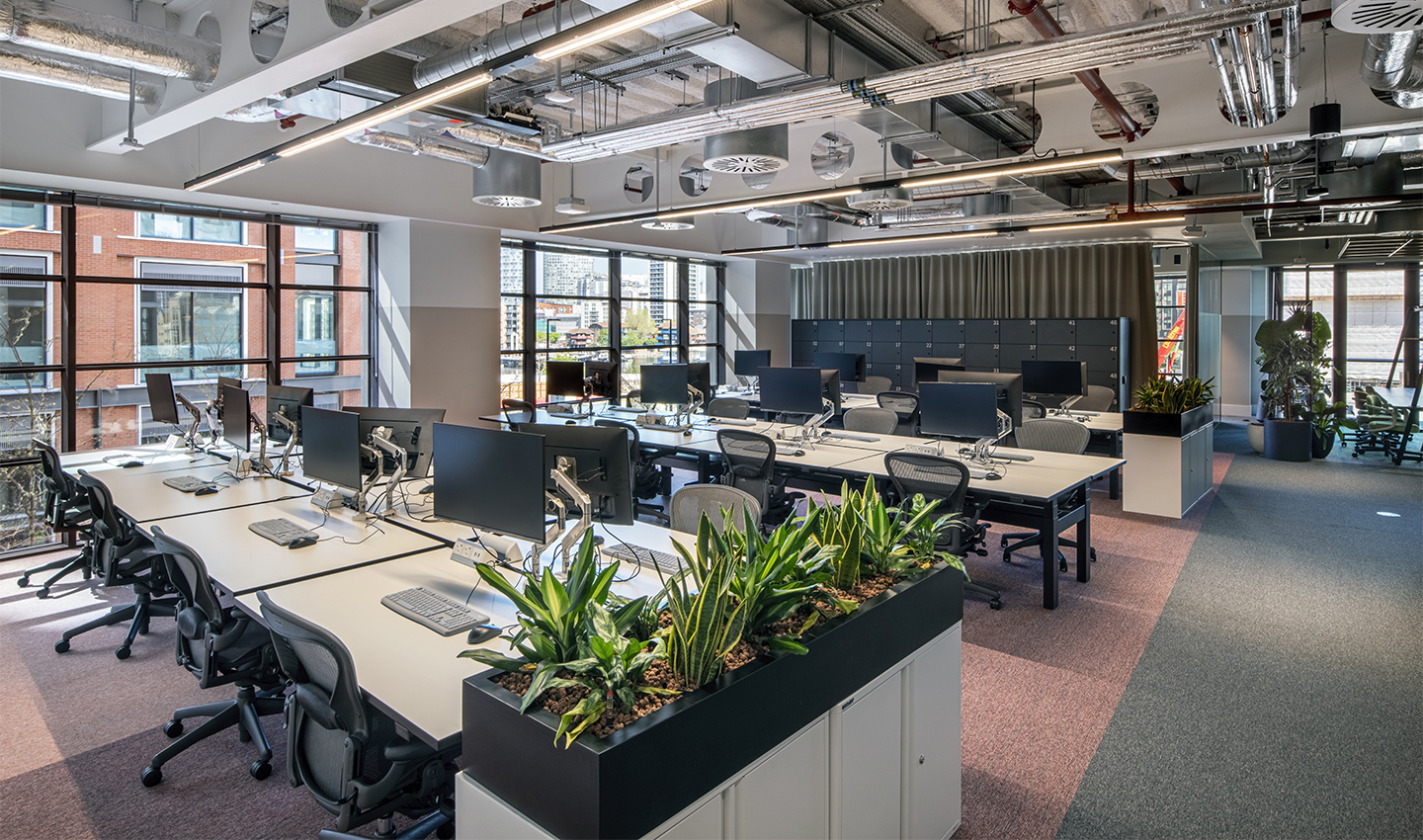 20 Water Street
Belong to something extraordinary
A place to belong, inspiring people to think differently. 
Work flexibly – open floorplates, balconies and terraces to every level this is a workspace that you can be proud of. 

Inspiring surroundings
An agile work environment that combines rich social experiences with flexible work zones and outside spaces, in a community of carefully selected shops, cafés, bars and leisure experiences.

More than a welcome
20 Water Street has been designed to be flexible, welcoming, and inspiring from the moment you walk in. The reception features double height ceilings and a variety of seating options, so you can hold informal meetings, greet guests, work on your laptop, or take a break in comfort and style.
A future-ready workspace
Bright open spaces, exposed services, and impressive views all lend themselves towards the creation of dynamic and inspiring working environments.

A fresh perspective
Each floor at 20 Water Street has access to either a balcony or terrace. The 50-metre terrace on Level 10 provides an opportunity to gather with colleagues for a mid-morning coffee or summer meetings in the open air.

20 Water Street innovation centre
With more than 40,000 square feet of fully fitted CL2 wet lab and office space, 20 Water Street's innovation centre has been designed for businesses seeking to take on the future today.

Extraordinary lab space
The innovation centre provides businesses the ability to take an individual lab bench within the coworking space or dedicated own lab, joining the community of life science business already in Canary Wharf.

Fit for purpose
20 Water Street provides dynamic and flexible workspace fit for the needs of modern business.

Make your mark
Join your neighbours in creating a workspace tailored for your business
An Extraordinary neighbourhood
Canary Wharf has been designed to enhance social interactions, where serendipitous meetings and inspiring conversations are just around the corner, and a range of lifestyle activities, shops, restaurants, parks, waterside gardens and boardwalks are part of the daily experience.
AVAILABILITY
84,270 sq ft
available
Level 1
AMENITY/BREAKOUT
820 sq ft
RETAIL
12,001 sq ft
Level 1
AMENITY/BREAKOUT
820 sq ft
RETAIL
12,001 sq ft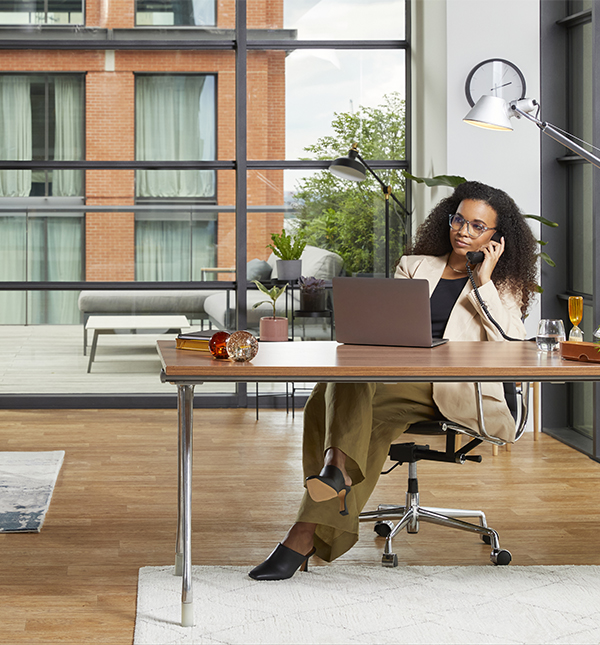 Designed, fitted and managed workspaces by us – made for you to get on with what you do best.
Choose from a ready to go, self-contained unit or we can deliver a space bespoke to your requirements.
TRAVEL TIMES FROM CANARY WHARF
Whether you're nipping into town or navigating your way home, it couldn't be easier – or quicker – to get about. With the Elizabeth line running through the heart of Canary Wharf, two DLR stations, the Jubilee line, and City Airport on its doorstep, Canary Wharf is a nationally and internationally connected location.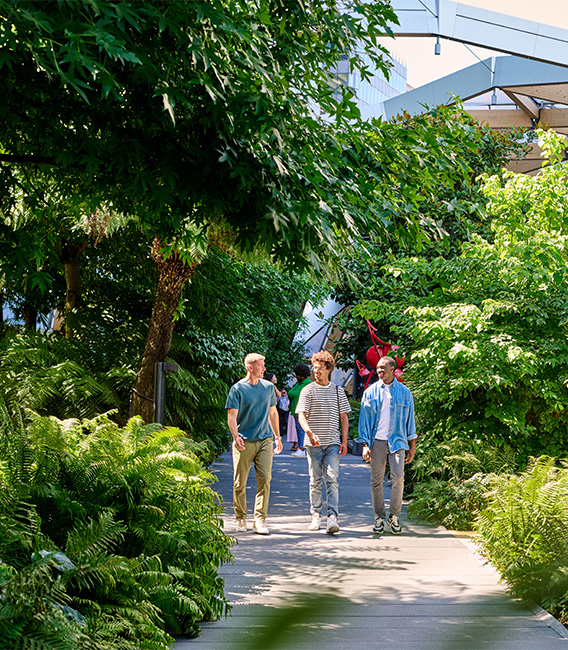 Want to know more?
Download the building brochure to know about the specification, floor-plan and sustainability stats.