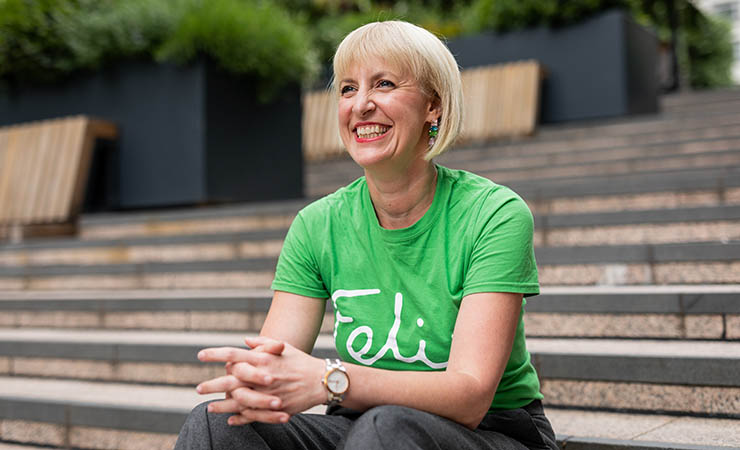 Feeding London: addressing two social and environmental challenges with one idea
This year, the Greater London Authority published findings that more than 2.3 million Londoners live below the poverty line and 33% of adults have skipped meals to save money so that their children can eat. Meanwhile, climate change is arguably the biggest challenge of our generation.
So, how do you even begin to address two such mammoth challenges? The answer is 'together'. One person who knows that better than anyone is Charlotte Hill, Chief Executive of the Felix Project, which chose to partner with Canary Wharf Group. They rescue surplus food from every bit of the food supply chain – farms, supermarkets, shops and restaurants, and distribute it to over 1000 charities all across London.
Here, she explains why she sought out a working partnership with Canary Wharf to help both the environment and to address food insecurity in London.
An ideal location
Location accounts for so much – if you want to address an issue, you need to position yourself in a location that enables that, and for Charlotte and her team, Canary Wharf fits the bill on lots of levels – especially accessibility.
She said: "We have this amazing depot about 15-minutes walk from Canary Wharf in Tower Hamlets, and we've got an incredible kitchen there where we turn surplus food into meals. Our vision absolutely was that we wanted to be embedded in Canary Wharf, to get all of the food from the estate."
All the right ingredients
To address food insecurity in London, you need a few key ingredients, and you need them to be close enough together to minimise unnecessary costs and maximise effectiveness and sustainability.
Charlotte says: "We did 30 million meals last year, distributed to 1000 charities. Now, tragically, we've got over 600 charities on our waiting list that we can't provide food to at the moment. That's not because the food isn't there; that's because we need more volunteers, we need more funding, we need more support to get to them. Having a partnership like Canary Wharf, where we've got access to amazing volunteers, we've got access to incredible business partners who can support our work, but also amazing food – that ticks three of the boxes of everything we need."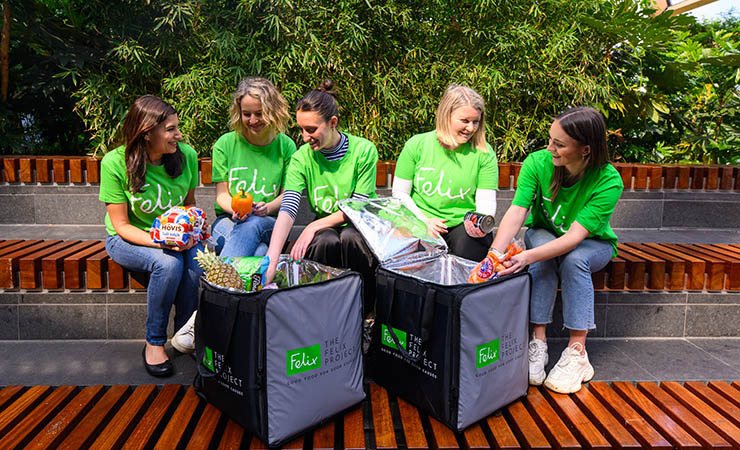 Surrounding yourself with people who get it
Food insecurity and environmental sustainability are intertwined on so many levels, and addressing one can have a powerful impact on the other. The United Nations writes: "Globally, around 14% of food produced is lost between harvest and retail, while an estimated 17% of total global food production is wasted." With that in mind, alongside the number of people going hungry on a regular basis, you can see where The Felix Project offers a really neat solution. However, they need like minded people around them to help get all the different elements on board.
Charlotte says: "The Felix Project is as much an environmental organisation as it is about supporting people who live in food insecurity. If you think about all of the energy that goes into all of that food – growing that food, transporting that food, packaging that food – it often comes from all over the world – imagine then, that that's thrown away. A third of the food that's produced around the world is thrown away and doesn't reach an end beneficiary. So, we are absolutely committed to sustainability as an organisation and that is a perfect match with the Canary Wharf Group."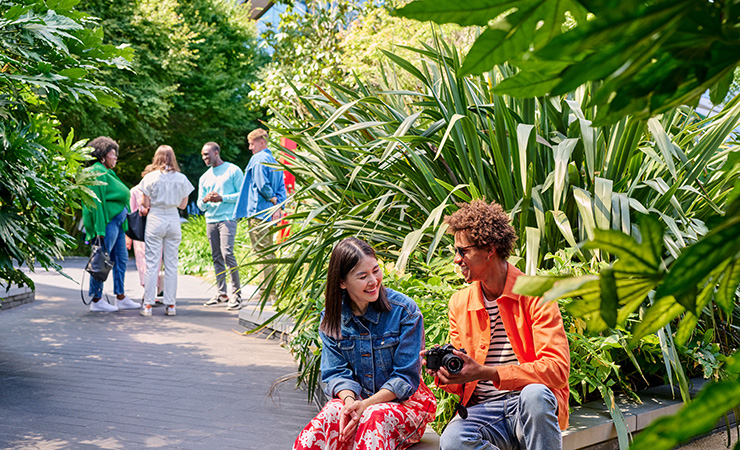 Partners who help make things happen
Everything needs funding in order to help make it happen. Full time team members and suppliers need to be paid for their work, facilities need to be operated, managed and maintained, and to let organisations along the food supply chain as well as individuals who want to help, know that an opportunity exists to make a difference, you need opportunities for publicity and engagement. At Canary Wharf, we always game to make a positive difference and we've got lots of people within the estate who agree.
Charlotte says: "Absolutely every idea we've come up with at Canary Wharf, they've said yes, it's been brilliant. We're looking forward to turning every screen in Canary Wharf green, we're going to be doing loads and loads of sponsored events across the year, we're doing different things for people to get involved in. We're getting all of the different food outlets involved, we're getting all of the different corporate partners involved. They've been absolutely dream partners to work with, it's been great."
Find out more about The Felix Project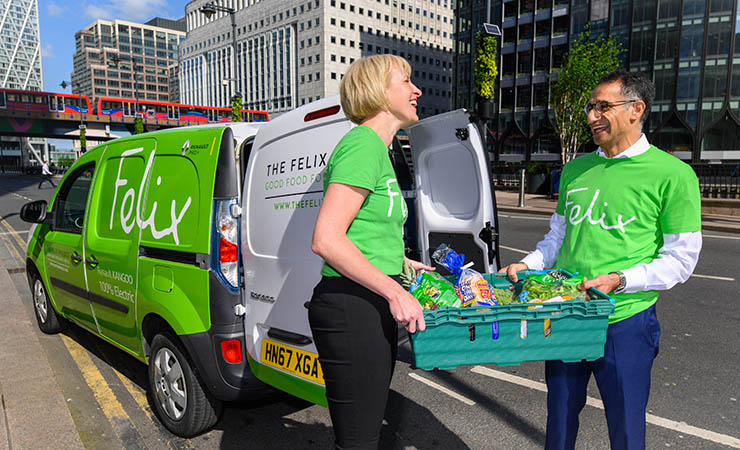 Go to top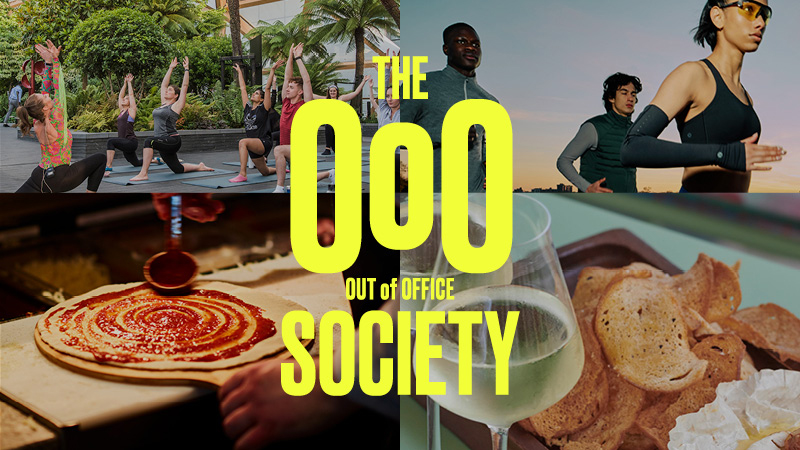 The OoO Society
Join The Out of Office Society and discover a series of free events to make more of your time on the Wharf. Download the Canary Wharf App to book your free space today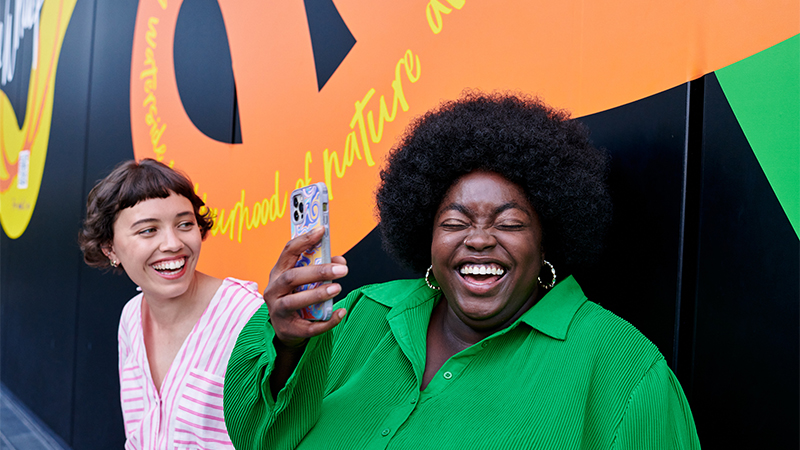 Download the App
Download the Canary Wharf App today and join our online community here at Canary Wharf and access the latest offers and promotions, events and news.