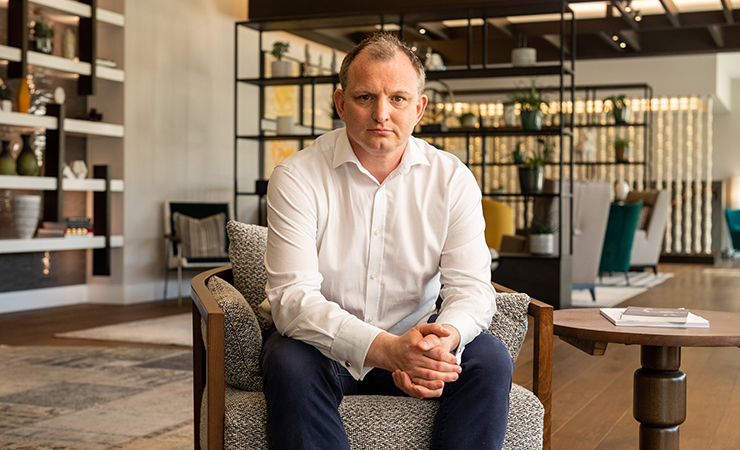 Moving to Canary Wharf is helping my company to grow quickly, sustainable and happily
Canary Wharf is a place to live, work and entertain, and as a thriving community, part of its goals have been to create an ecosystem in which business can flourish. That includes businesses across different industries, sectors and those going from start-up to scale-up as well as large, established organisations. Broadwick is one such business that has found Canary Wharf to be the perfect place to support its growth. Here, Group CEO Simon Tracey explains.
What does a growing business put on its location wish-list?
Broadwick is a business that has 25 different entertainment spaces across London and the UK. The appetite for coming together has come back with a vengeance post pandemic, and as a result the team has gone from 50 to 150 in three years, and isn't stopping there. So when they sought premises that would host them into the future, they wanted something that could evolve with them and support them as they develop.
Key items on their wish list included:
An inspiring location that staff want to spend time in
Office space that can be scaled as the business grows
Easy access to their event spaces
An environment that supports staff wellbeing and office culture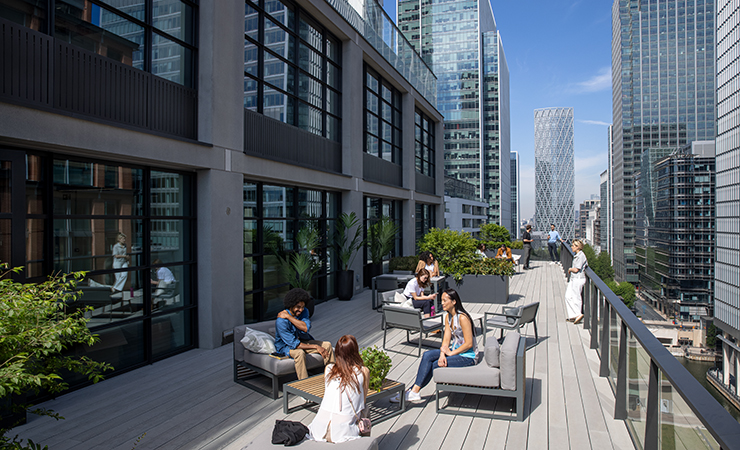 An environment that supports staff wellbeing
Any young business is an intense and exciting environment but the nature of events is that it's a high octane business that demands a lot of energy. Simon and his leadership team are acutely aware of the need for team members to have the space to catch their breath and feel reinvigorated throughout the day. They saw the green and blue spaces of Canary Wharf as the perfect environment.
He said: "We chose to put our office in the new Water Street development because within one minute of our front door you're standing by the water, and there are very few places in London where you can say we've got all that convenience but still with that ability to get away and have a moment to yourself […] Broadwick is a pretty full-on business. No day is the same and no day is done slowly, so I think the chance for people to take five minutes away from their desk is invaluable."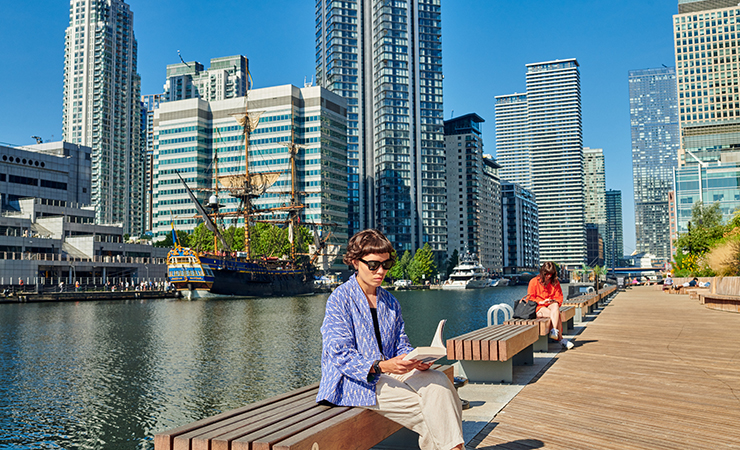 An office location our staff love
Having taken the time to build a trusted and talented team, when Broadwick were looking for a new and dedicated office space (having been previously located in one of the company's event spaces), they wanted to make sure it was somewhere their team were excited about. It needed to offer convenient access to their locations across London, but it also had to be easy for staff to get to and offer facilities that they would enjoy.
He said: "Being a culture business, we're definitely quite East-centric because that's where a lot of our cool stuff has happened over the past five years. We have a lot of spaces in and around this area, so the move for us has not actually been that far. That was really important to us because what we didn't want to do was develop really loyal, excellent staff and then tell them we were moving to another part of London."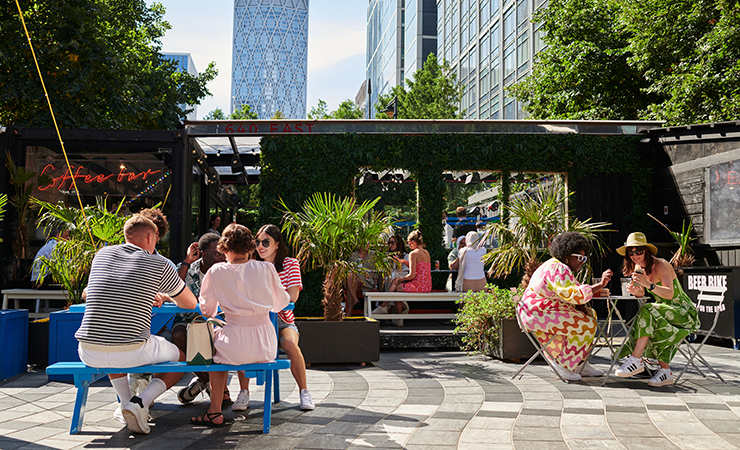 An environment that fosters a great working culture
We all know that in an intense working environment it's important to have a strong connection with your colleagues, but that's not something you can manufacture – there has to be space for it to develop naturally. The social scene, the daily conveniences, the sports and fitness options, and even the coffee shops all have a role in creating an environment that fosters a great working culture.
Simon said: "Canary Wharf provides a level convenience that is invaluable for our teams. It's the ease of those unorganised moments that really help to develop the culture of a business. It's great in the morning because you can get a coffee and there's not long queues, it's great at lunch because you've got lots and lots of options, and it's great for those after work drinks as well."
Space that scales as your business grows
A growing business is going to need scope to add more deskspace and accommodate more people, more client meetings and so forth, but no business wants to pay for space they're not yet using. The scalability of office spaces in Canary Wharf is an important tool for young enterprises (and established ones) to leverage – allowing them and their teams to settle into an environment knowing they won't have to move again in the near future.
Simon said: "We were looking for somewhere that would be right for us in the here and now, but also for the future because that growth is going to continue, so we wanted something that was scalable for us as a business, so as we grew, the office grew as well."
Making sustainability easy for businesses
A modern business has to be a sustainable business, but for everything you do as an organisation, the environment you're in has a big impact on your CSR credentials and you don't always have a lot of control over that. Canary Wharf has sustainability built into every brick, from the way waste is managed to the way we source our energy.
Simon said: "I think what's interesting about Canary Wharf is that because of the way it's been designed it's like its own ecosystem. You're not reliant on the local authority to get things done, or lots and lots of residents. What I've found is that everyone who lives and works here is proud of the place they work in, so they look after it. Then you have an army of Canary Wharf personnel who make it one of the most immaculate places in the world, ever. Then that's backed up by loads and loads of services, so all of our waste that comes out of our offices and venues is treated on site and then taken away. It makes sustainability very easy as a business. Yes, everyone wants to be sustainable as a business but the easier it is, the better, and Canary Wharf does that."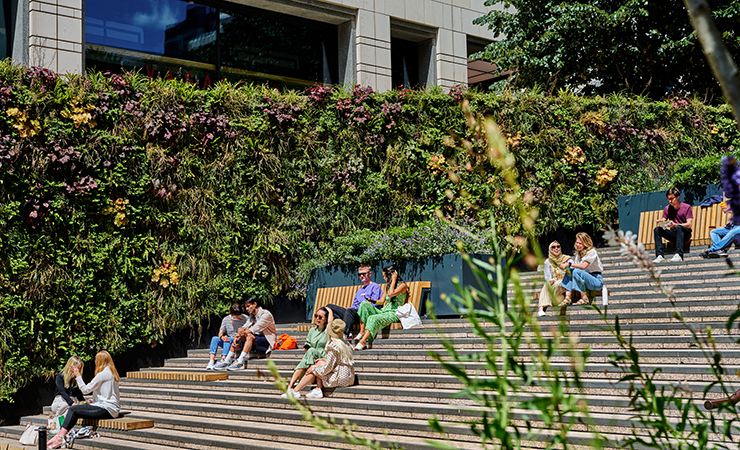 Looking for an office space that will help your business grow? Explore our workspaces
Go to top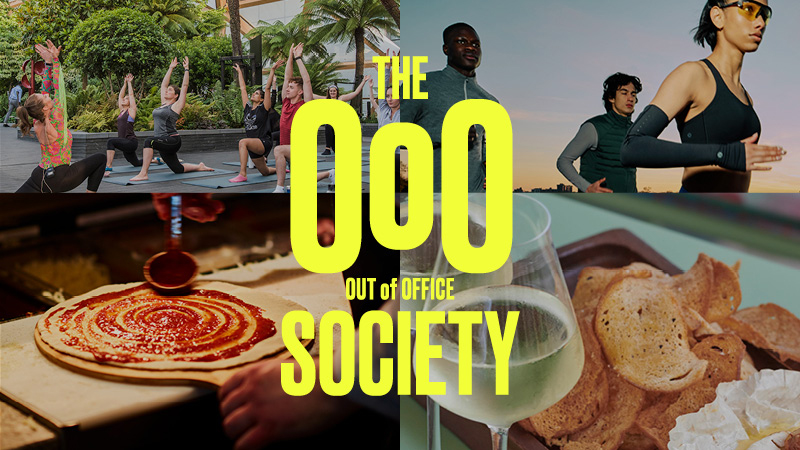 The OoO Society
Join The Out of Office Society and discover a series of free events to make more of your time on the Wharf. Download the Canary Wharf App to book your free space today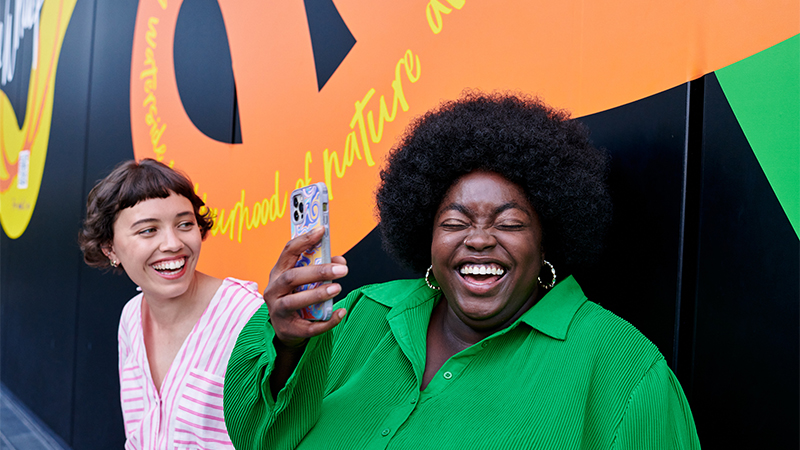 Download the App
Download the Canary Wharf App today and join our online community here at Canary Wharf and access the latest offers and promotions, events and news.