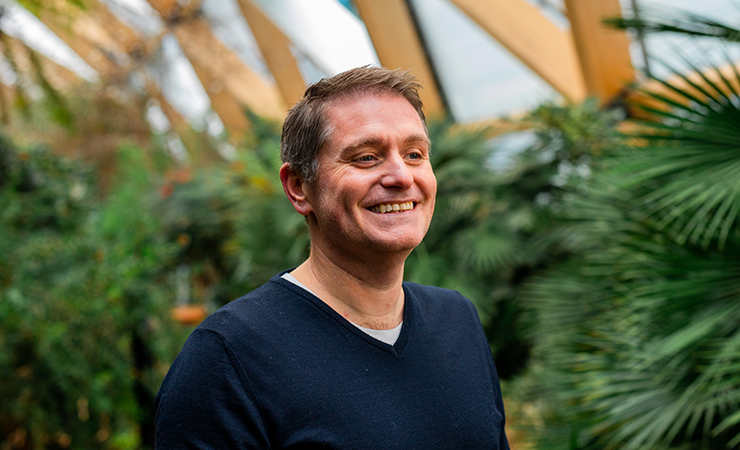 A blueprint for helping nature thrive in urban environments
Climate change is arguably the biggest challenge of our generation, and while there's a lot of discussion about what it is, there's not always constructive conversations or systemic actions that make a difference.
In the words of David Attenborough: "It's surely our responsibility to do everything within our power to create a planet that provides a home not just for us, but for all life on Earth."
While every individual can do their part to contribute towards a healthier planet, much of our lives and our environmental impact are influenced by the infrastructure around us. That can be frustrating for those who want to lead a greener life at work and at home.
It's incumbent on those of us building the infrastructure around us, to create a better way of living through environmental regeneration and changing the way we think about urban development and lifestyle. It all begins with education and working together, which is where Canary Wharf Group's partnership with The Eden Project comes in.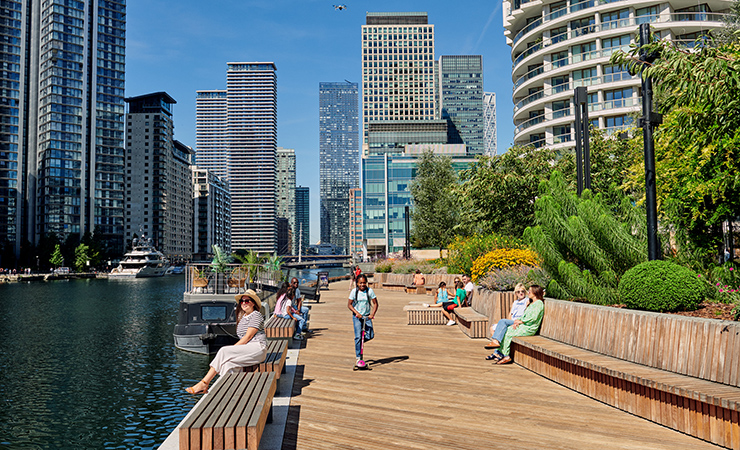 Envisioning an urban Eden
When we set out to develop Canary Wharf, we wanted it to be a blueprint for the future of urban life, proving that modern cities can live in harmony with the natural world, for the wellbeing of people and the planet. Some of that is down to the use of environmentally friendly materials, waste removal and recycling, the use of green energy and prioritising energy efficiency. However, much of it is also about repairing damage done to the environment and nurturing blue and green spaces that facilitate biodiversity and help nature thrive in urban environments as well.
Dan James, Development Director at The Eden Project, says: "What we're trying to achieve here in Canary Wharf is not just a great space in terms of capital infrastructure and changes you might see to the public realm, but how businesses and people engage with it I think that's really important because if you can start to get people interested and excited about the impact that nature's having on themselves then maybe they're better placed to kind of tackle the challenges we've got around climate change. That's the important transformation for us, in that businesses that work here, people that live around Canary Wharf, residents around Tower Hamlets really see this space as a place to come and experience the environment and feel the beauty of nature."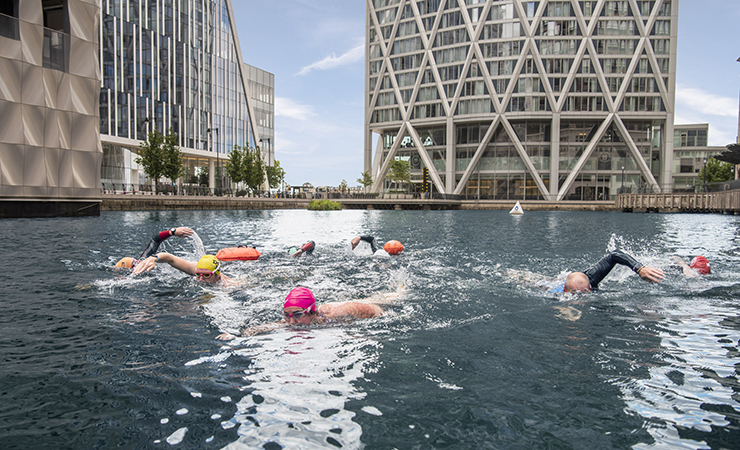 The challenge creating blue and green space in urban environments
The Eden Project is known for its world leading eco site in Cornwall – the centre point of its charitable mission, which is to build relationships between people and the natural world. However, while a veritable Eden amidst the natural beauty of Cornwall is a wonderful thing, the next step in world harmony is to integrate that vision with the urban landscape. Instead of seeing cities as spaces that do unavoidable harm, we need to make them harmonious with nature.
The magic key is the development of green and blue spaces – green spaces being dedicated to plants and trees and blue spaces being dominated by bodies of water. While these exist within London, it's not enough to have or create them; they need nurturing and protecting. Certain elements of urban life are diametrically opposed to the health of these spaces, and in turn our own wellbeing. Particular challenges include air pollution, biosecurity, climate change and habitat fragmentation – to name a few.
In Canary Wharf, we have a unique opportunity to change that dialogue, partly because of our location by the water at Docklands, and partly because we have the capacity to decide to do things differently. We are also privileged enough to have people, like The Eden Project, who want to partner with us in that endeavour.
Dan says: "The transformation we're looking to do here at Canary Wharf is an important part of Eden's message, which is that we're in a climate emergency and actually what we need to look at is how we drive more biodiversity to support the enhancement of nature. What we're trying to do with our partners at Canary Wharf is enhance the green space and blue space around the public realm to support biodiversity and make it a great place to come, live, work and play."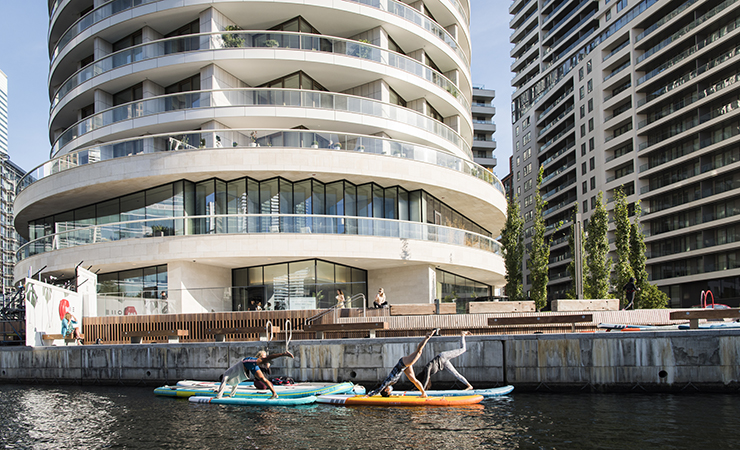 Why blue and green spaces are essential
By now it's common knowledge that getting out into nature is good for our wellbeing. We know that plants, the oceans and the trees all have a positive impact on reducing carbon in the atmosphere, we know that the population of bees and other insects are essential for our food growth, and we know that our own mental and physical health are heavily influenced by time in the great outdoors. Without wishing to break into a rendition of the Circle of Life, we also know that we are all connected – we live in an ecosystem and it all needs to be healthy for the individual elements to thrive.
According to NASA, while only 0.2% of Earth's land surface is urban, those spaces contain nearly half of the world's population. The UN Environment Programme also estimates that cities are responsible for 75% of global CO2 emissions. Those stats are enough in their own right to make us rethink our approach to urban environments, but in addition we can look at the human experience – our own mental and physical health, as well as the things that help us enjoy everyday life more.
Environmental wellbeing
On a purely environmental level, some of the tangible benefits of blue spaces are that they're known to absorb carbon from the atmosphere, support atmospheric temperature regulation and absorb heat. Meanwhile, green spaces help to mitigate the effects of pollution, lower temperatures, improve air quality and minimise flooding. They also help absorb noise pollution, which can have a huge impact on stress levels. Crucially, both green and blue spaces are also integral for biodiversity, which is the foundation of everything we need as humans (food, clean water, medicines, a stable climate).
Dan says: "The importance of biodiversity is actually if we don't solve the biodiversity crisis we can't solve the climate change crisis. This country is one of the most nature-depleted in the world. We've lost 90% of our wildflowers since World War Two, that's a massive issue and we need to do a lot more to reverse that biodiversity, so we need to create pockets of areas where we're increasing pollination, creating biodiversity, supporting nature, living with nature. We are a part of nature, not apart from nature, all of that's important for the overall goal, which is to stop climate change now."
That brings us onto our next point – the impact of blue and green spaces on human health.
Human health
On a human level, the impact of green and blue spaces are equally extensive. However, top level benefits include a reduction in depression and stress levels. Both green and blue spaces also encourage physical activity, from walking to being on the water.
While much of the conversation around the mental and physical benefits of green and blue spaces focuses on fairly immediate outcomes or behaviours, studies also show a long-term impact on health. There are indicators that there's enormous value in a lifestyle connected to nature rather than one-off exposures, with the knock-on effect of activity and lower stress levels, impacting long-term health issues ranging from depression to diabetes and obesity.
From an enjoyment perspective, both blue and green spaces are also just very nice to be around. If you happen to spot a few kingfishers, seals or even the odd bat on your morning walk to work (five species have reemerged in Canary Wharf over the last 15 years thanks to our Biodiversity Action Plan), then all the better.
Dan says: "I think the importance of this project, particularly with green space and blue space, is twofold. Firstly, we have a nature crisis in this country and we need to enhance the level of biodiversity we have around the whole of the UK. Secondly, we also have a health crisis in this country and we've got to understand that, actually, engagement with green space and blue space is huge in terms of people's health and wellbeing. So, if we can enhance this space we're not just delivering for nature, but we're delivering for people."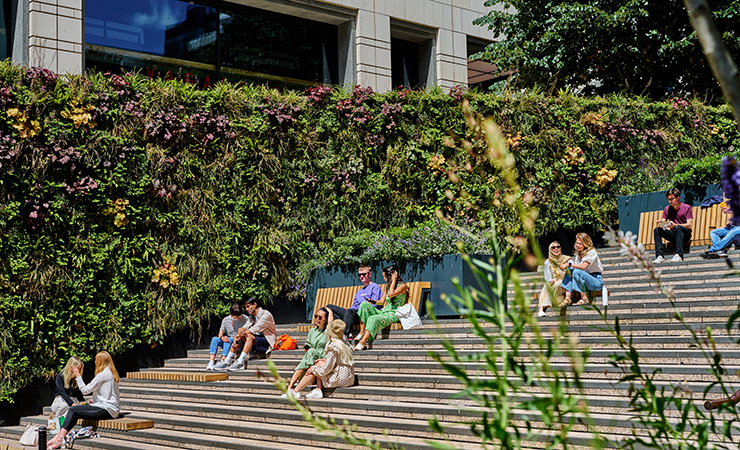 What makes Canary Wharf the perfect blue space blueprint?
Canary Wharf is unique in lots of ways; its location, its point of development and the structure of its ownership all make it an opportunity to bring like-minded people together to create the world we want to live in; a blueprint for what's possible when it comes to reimagining the urban experience. The goal has been to create a model for what can be achieved in other cities.
As Dan says: "I think the interesting thing about this site is that it offers both a green space and a blue space. There are spaces where you can create horticultural interventions in the environment and the public realm but you're right next door to the Thames, and having that water there is amazing for peoples' health and well-being. You don't have to get in there, although it's great if people do want to go for a swim, but just being next to the water – we know from studies that it has a massive impact on peoples' health, wellbeing and their mood.
He continues: "I think the ultimate aim for Eden and Canary Wharf here is to transform this space into an amazing urban environment. What we can do with that is inspire businesses and people to see the impact nature can have on an urban space like this. Then we can use it as a platform to show people that they should be doing the same. It's not about lecturing people about the bad things that are going on, it's about giving people a positive opportunity to engage in a way that they feel is comfortable for them, and that allows them to feel they're making a difference."
 Find out more about sustainability in Canary Wharf
Go to top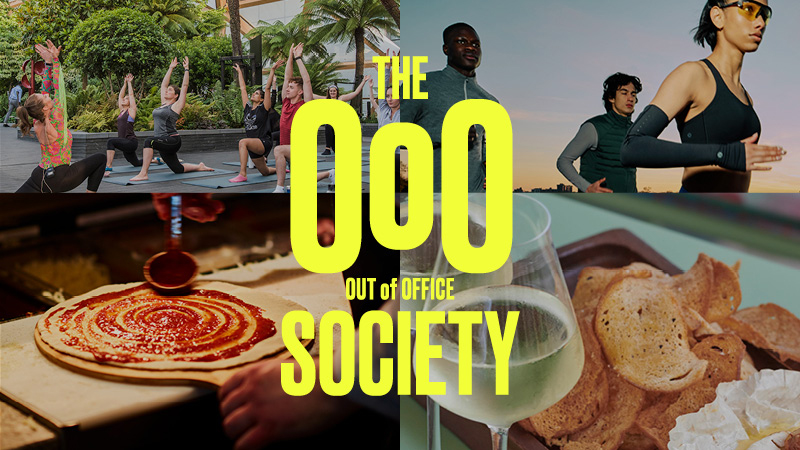 The OoO Society
Join The Out of Office Society and discover a series of free events to make more of your time on the Wharf. Download the Canary Wharf App to book your free space today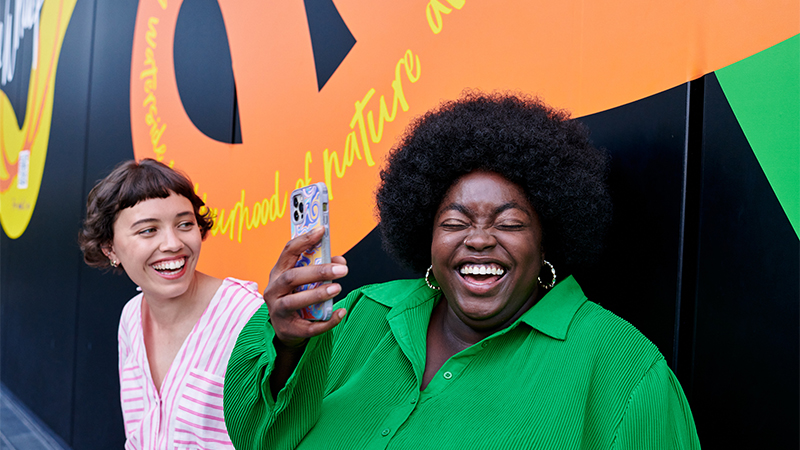 Download the App
Download the Canary Wharf App today and join our online community here at Canary Wharf and access the latest offers and promotions, events and news.