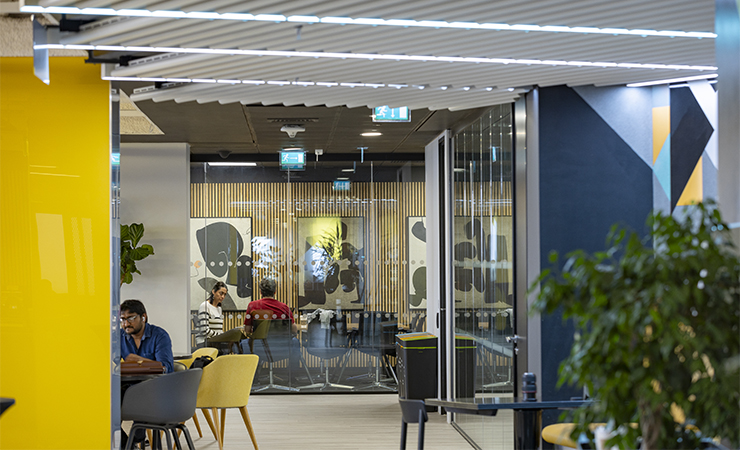 A Guide to Canary Wharf's Office Rental Space
More than 120,000 people and counting choose to work in Canary Wharf, and the business community consists of a dynamic combination of start-ups, scale-ups and industry leaders ranging from EY and Revolut to Apple.
As a result, choosing an office at E14 and Canary Wharf isn't just about finding four walls and space for a desk. It's about choosing an environment that attracts and retains top talent, giving you access to an ecosystem that enables business opportunities as well as work/life balance.
Does that mean that the cost of office space to rent in E14 is prohibitive? Not at all. Canary Wharf has a range of office spaces and associated office rental prices to choose from, so businesses of all sizes can be part of this vibrant hub of connectivity.
What factors affect office rental prices?
Typically, office rental prices are influenced by a variety of factors including:
Location
Size of the floor area
Building age
Services and amenities available
Tenancy length
Lease flexibility
Sustainability
That's all before you get to the office fit-out, preparing the space to suit you and your team before you move in.
In London, the demand for office space is high, but it's not just any office space. Savvy businesses know that to gain a competitive edge, and attract top talent, work environments need to offer more. They need to be a destination that employees want to go to, enabling a healthy work/life balance and enjoyable workplace experiences.
In addition, collaboration is key to successful modern businesses, which means leading organisations don't want to be siloed from other innovators, but alongside other industry leaders, creating opportunities for collaboration.
Canary Wharf office space options
Office spaces to rent in E14 and Canary Wharf have been designed as workplace destinations, attracting top talent, encouraging people to be motivated to come into work, and perhaps most importantly of all, giving you access to an infrastructure and business community that will enhance your business. Whether you're looking for a game changing life sciences lab, to join a start-up tech community or three floors of sky-high space with exceptional city views, you can find it in Canary Wharf.
Life sciences lab space to rent at 20 Water Street
Flexible and collaborative, 20 Water Street is an innovation centre designed to support the development of early-stage life science companies. Complete with office space, meeting rooms and lab space, it's part of Canary Wharf's North Quay. It was developed in collaboration with Kadans, the largest developer in the life sciences sector, as well as key partners like Bart's Hospital and Queen Mary University of London. Set to become Europe's largest and most advanced laboratory building by 2026, it's a completely unique location for businesses at the forefront of life sciences.
Key features:
Shared reception, storage, kitchen, co-working space and meetings rooms
Your own fully-fitted laboratory space with six air changes per hour
Your own fully-fitted office for up to eight people
Entrepreneurial office space to rent at Wood Wharf
With two million sq ft of thoughtfully curated workspaces, Wood Wharf is made up of six distinct buildings featuring cutting edge design. The vibrant, mixed-use neighbourhood was created to encourage inspiration and collaboration. Brimming with entrepreneurial spirit, it offers a diverse community for employees. It has become a hub of innovation, attracting businesses from across Europe in a variety of sectors, from finance to tech.
Key features:
The first 5G and WiFi 6 enabled district
Mixed use environments Lab space
Six buildings to choose from
Outside spaces
Panoramic city views
Take your business higher at One Canada Square
One Canada Square is an icon within Canary Wharf and is the third tallest building in the United Kingdom at 770 feet. It's brimming with facilities from showers and changing areas on Level 10 to the highest available terrace in London, high ceilings, exceptional views. It's at the vanguard of London's commercial real estate evolution, with a variety of flexible workspace options and full design and fit out opportunities available.
Key features:
A remodelled reception
Private shower facilities for all tenants
Changing space with underfloor heating, GHD dryers and secure lockers
Roof terrace
Flexible workspace that will evolve alongside your business
A vibrant business district at The Columbus Building
The Columbus Building at 7 Westferry Circus is an ultra modern building by the water, which offers both a peaceful working environment when you need it and a fast-paced business community when you want to tap into it. It has 160,000 sq ft of design led, agile work space and all tenants have access to an inspiring reception area in a tranquil courtyard. Here your neighbours include the likes of Digital Shadows and Revolut.
Key features:
Spaces up to 15,487 sq ft available
River views
CAT A solution
Contemporary design
Join our tech community at Level39
A hub of innovation for tech start-ups and scale-ups, Level39 is part of One Canada Square, attracting game changers from around the world. From medtech and fintech to cyber security, the space has been specifically designed to support fast growth companies, whether you're looking for a few desks in a co-working environment or your first office. When you rent office space here, you not only get a great location and best-in-class facilities but you also join a thriving community of more than 1250 leaders.
Key features:
Dynamic workspaces
A host of shared amenities
A like-minded community of innovators, mentors and investors
Hot desks or dedicated office areas
Rent office space where your business can grow at 40 Bank Street
A flexible workspace in the heart of Canary Wharf, 40 Bank Street has something for everyone. Surrounded by lush green spaces, with strong eco-credentials, you can choose from a blank canvas as well as fully fitted and managed spaces. The building includes staff wellbeing and lifestyle facilities from showers and cycle spaces to lockers, storage and plenty of natural light.
Key features:
Lockers, showers and storage available
Goods and passenger lifts
An impressive shared reception
Cycle spaces for office use
Green spaces immediately outside
The beauty of Canary Wharf isn't just that it has exceptional office spaces designed for modern workplace environments. Here, you and your team become part of a unique community that provides endless opportunities and inspiration. We also have the flexibility and services to create tenancy agreements and interior spaces that organise everything you need all in one place, from office fit outs to facilities management. Not only does that capacity make renting E14 office space more cost-effective, it also makes it more time efficient as well, enabling you to get into your space faster and minimise operational and administrative challenges. Furthermore, we have the capacity to help you scale your space as your business grows, all within the estate, in environments that set you apart from competitors and contribute towards a positive office culture amongst employees.
Want to find out more?
Explore Canary Wharf's available office spaces
Go to top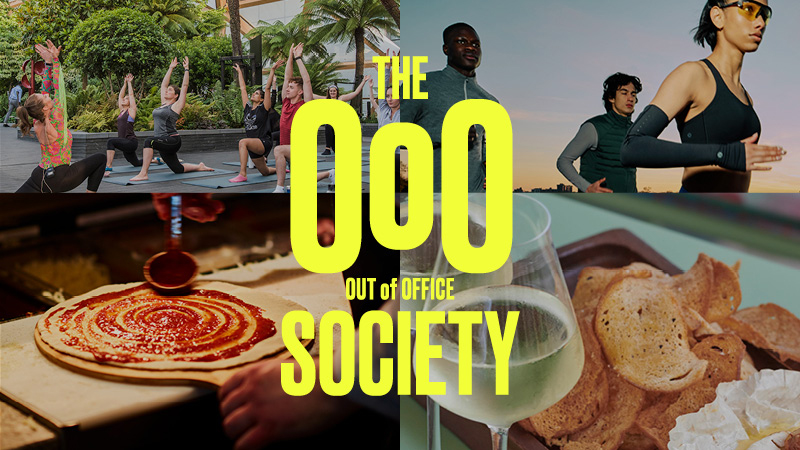 The OoO Society
Join The Out of Office Society and discover a series of free events to make more of your time on the Wharf. Download the Canary Wharf App to book your free space today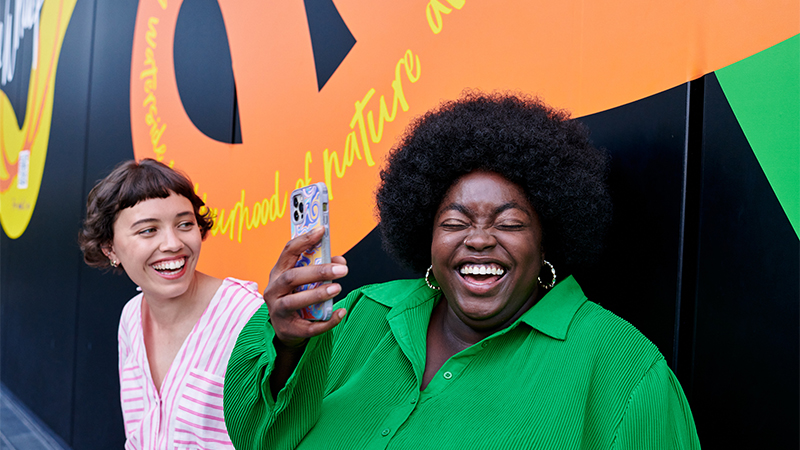 Download the App
Download the Canary Wharf App today and join our online community here at Canary Wharf and access the latest offers and promotions, events and news.