In conversation with Houman Ashrafzadeh, founder of Padium
My name is Houman, I am an entrepreneur, and the co-founder of Urban Greens and the founder of newly opened Padium, the UK's premium padel club.
Padium is London's biggest padel club and the UK's most premium padel club. Seven indoor courts and one outdoor court. Padel, for those who don't know, is the fastest growing sport in the world right now. It's a combination of squash and tennis. You play two-on-two and have glass walls around. After playing a couple of times you'll be addicted and love the game, so looking forward to welcoming you to the club once we open.
I grew up in Sweden – I was exposed to padel when I went back and saw my brother and his friends playing it during my visits back home. To me it was very strange that London didn't have padel clubs. At the time when I started looking into it there were one or two courts and, being the racket nation that it is, I found that very odd. I started looking into building a club, but on a much more modest level, something more of an industrial warehouse, far away from town. But then I quickly realised no one knows what padel is; it needs to be in a good location, which is accessible, and we can involve a lot of people – everyone from young kids, and school age to adults and this is the perfect place. When I realised Canary Wharf understood that padel would be a big thing and our vision was aligned, it was a perfect match for us. To have Canary Wharf's support was vital.
We can tap into local companies and can create tournaments between the corporates, which is super exciting – I don't think you can get that anywhere else. Because they're so close to this and there are so many different companies. You have the schools in close vicinity, so I want to get those grass root levels involved as well.
I feel like when you come to Canary Wharf you have a lot of things to do – I feel like anything you visit in Canary Wharf is the best version of it. You don't get replicas of what you find in Canary Wharf anywhere else. There are lots of spots like that. One of my favourites is Third Space, for example, one of the best gyms in the area. And Urban Greens restaurant is amazing!
Two things I want to try out here is the go-karting and Fairgame – I love those arcade games for adults, so those two are on my list to go and check out.
I would say Canary Wharf, in three words, is vibrant, inspiring, and impressive.
I feel like the vision of Canary Wharf is changing the vibe from just offices and office workers to a lifestyle destination. I think that's very aligned with what I'm creating in my business, it's definitely the direction I want to go with my business, so that's very helpful.
I think it's important to have a balance. You don't go to a destination just to work. You want to enjoy good food or sport and have everything in one place and that's the best thing. I feel like this has become the new place in town that's both accessible and has the best of everything. It's all here.
The reasons for someone to come here to build a business or come to work for a company here, it's a very vibrant area; there are lots of interesting people from all over the world. Everything you find here is very impressive – great restaurants, great facilities, and its great fun!
Find out more about Padel Tennis at Padium
Go to top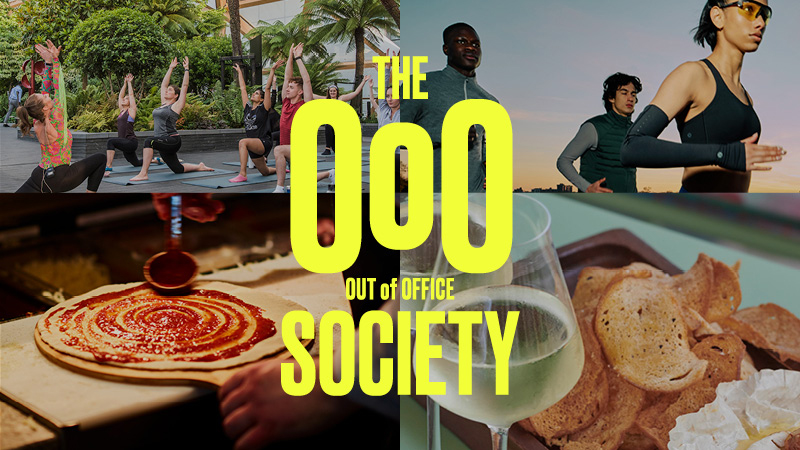 The OoO Society
Join The Out of Office Society and discover a series of free events to make more of your time on the Wharf. Download the Canary Wharf App to book your free space today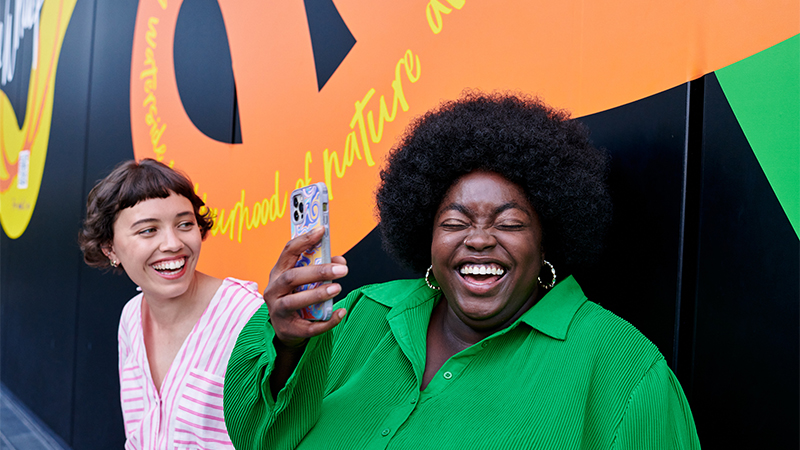 Download the App
Download the Canary Wharf App today and join our online community here at Canary Wharf and access the latest offers and promotions, events and news.