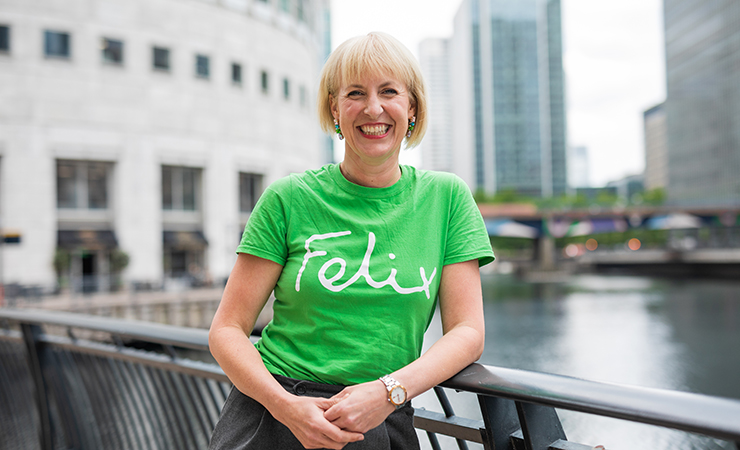 In conversation with Charlotte Hill, CEO of The Felix Project
My name is Charlotte Hill and I'm the Chief Exec of the Felix Project. 
What is the Felix Project?
The Felix Project is the most amazing London charity. We rescue surplus food from every bit of the food supply chain – from farms, from supermarkets, from shops and restaurants. We sort it in four depots all across London or cook it in Felix's kitchen and turn it into meals. Then we distribute it to over 1000 charities all across London – we did 30 million meals last year. We want to make London a place where no good food is wasted and no Londoner goes hungry.
How is The Felix Project working with Canary Wharf Group?
The Felix Project is doing the most amazing partnership with the Canary Wharf Group. There are over 65 food outlets across the Canary Wharf estate and there's surplus food in each of those at the end of the day. So, it's a really simple idea – we want to rescue all of the surplus food from across the Canary Wharf Estate every day, we want to take it to those people in Tower Hamlets who are struggling to put food on the table, and we're going to do that with amazing volunteers from across the Estate, whether that's the corporates who have businesses here, or the people who live on the Estate now. The Felix Project is all about community and bringing people together, and we want to make sure it's embedded in the community of Canary Wharf.
We did 30 million meals last year distributed to 1000 charities. Now, tragically, we've got over 600 charities on our waiting list that we can't provide food to at the moment. That's not because the food isn't there; that's because we need more volunteers, we need more funding, we need more support to get to them. Having a partnership like the one with Canary Wharf Group, where we've got access to amazing volunteers, we've got access to incredible business partners who can support our work, but also amazing food, that ticks three of the boxes of everything we need. So, I think this partnership will be a game changer for The Felix Project.
The Felix Project is as much an environmental organisation as it is about supporting people who live in food insecurity. If you think about all of the energy that goes into all of that food – growing that food, transporting that food, packaging that food – it often comes from all over the world – imagine then, that that's thrown away. A third of the food that's produced around the world is thrown away and doesn't reach an end beneficiary. So, we are absolutely committed to sustainability as an organisation and that is a perfect match with Canary Wharf Group.
Tell us what you think of Canary Wharf.
I live in Peckham, a proud South London girl, and it's incredibly easy for me to get to Canary Wharf. It's one of the things I love. I can get home in 15 minutes from Canary Wharf, which I think most people find really hard to believe. I can see the tower of One Canada Square from where we live, so it's a really easy hop, skip and a jump from South London to get here. I think a lot of people don't get that yet. The other thing I love is that we, at The Felix Project, have depots in the four corners of London, and now, with the Elizabeth Line being here, I can hop on the Elizabeth Line from Canary Wharf and get over to our depot in West London in 20 minutes. It's been transformational – the opening of The Elizabeth Line.
I think people have this idea of Canary Wharf, if they haven't been here, that it's going to be very corporate and if you're not in a suit you're not going to fit in and maybe 15 years ago that was the way. Now, so many people come here from so many different walks to life – there are so many different things to do. So, I would say, if you haven't been to Canary Wharf and you're thinking it's just about tower blocks, you'd be amazed at what happens here at weekends. There's so many different festivals, and art and culture and things as well as the people who come here to work. There's always something going on and it's always worth checking out what's going on at Canary Wharf.
If I had to describe Canary Wharf in three words, they would be funky, fun, and exotic.
We want every single business that is on the Canary Wharf estate to be a partner of The Felix Project. If you're a new business coming here, if you're an existing business in Canary Wharf – we want you to feel like you're a part of a London where no good food is wasted and no Londoner goes hungry. So, get those people volunteering, every single business could get us picking up food at the end of the day and getting it to people in need.
Go to top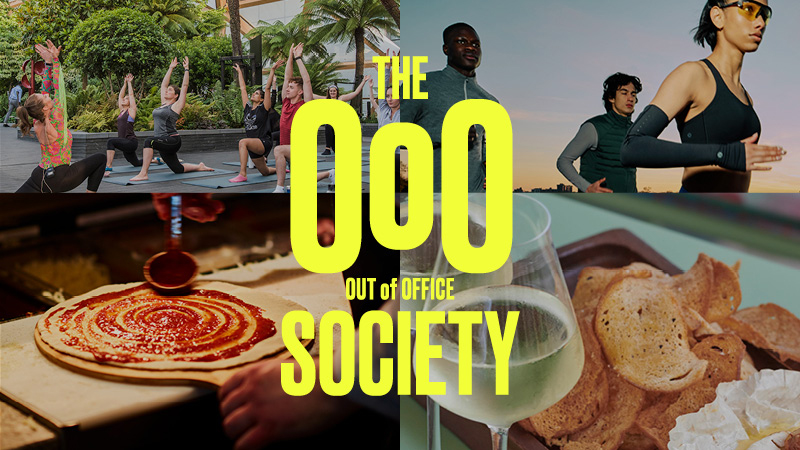 The OoO Society
Join The Out of Office Society and discover a series of free events to make more of your time on the Wharf. Download the Canary Wharf App to book your free space today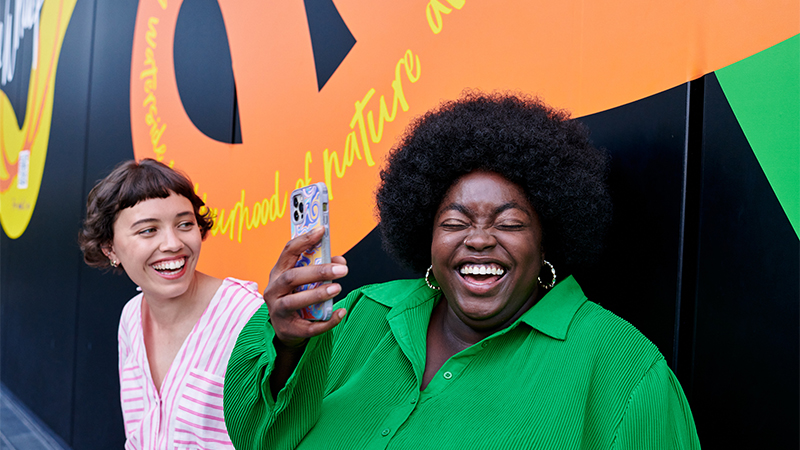 Download the App
Download the Canary Wharf App today and join our online community here at Canary Wharf and access the latest offers and promotions, events and news.