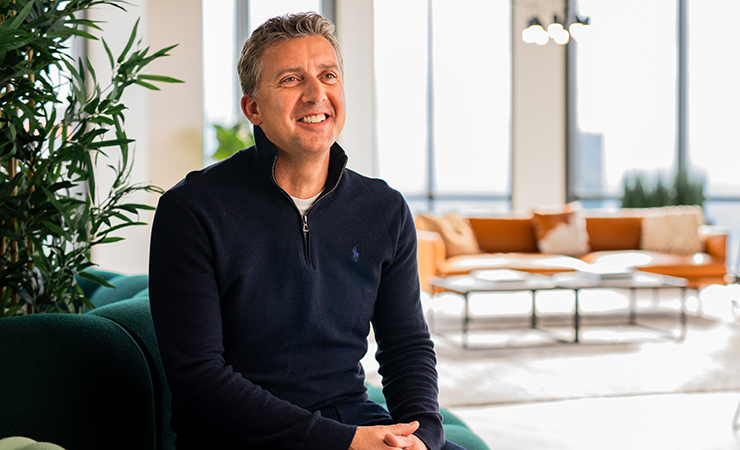 How Canary Wharf helped our business grow
For many years, and especially since the development of Level39 a flexible coworking office space for starts ups and young businesses, Canary Wharf has had a reputation for being the perfect environment to help businesses grow.
With the ongoing and intentional evolution of the estate, it continues to offer evermore benefits to start-ups, scale-ups and established players looking to take their business to the next level.
Here are 7 ways Mark Aldous, Chief Operating Officer for the Delta Capita Group, says Canary Wharf has helped his business grow.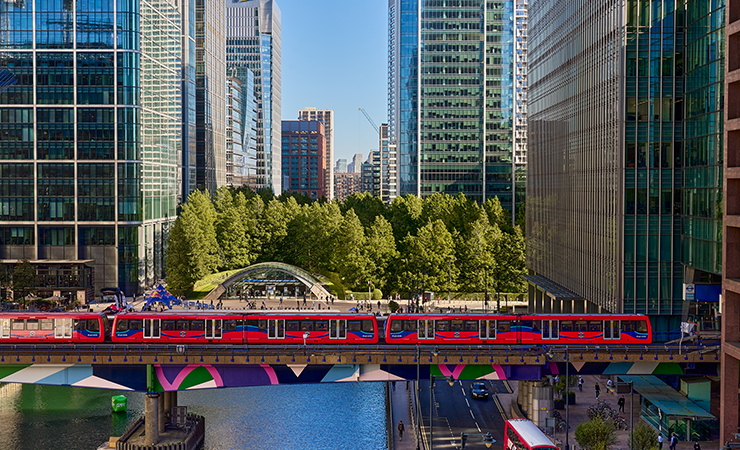 1) Providing flexible office space
Delta Capita moved to Canary Wharf in 2017 and has expanded its presence throughout that time. They started on Level39, then took space at 40 Bank Street and have recently expanded further in that building. This has allowed them to create the kind of working environment that supports their growing team and is flexible both in terms of how it's used and how the company can scale within the estate.
Mark says: "It's really important in what we do that, as well as the flexibility to work from home, we also create an environment where people want to come into the office to collaborate because collaboration, exchanging ideas and working together is a really important part of our business."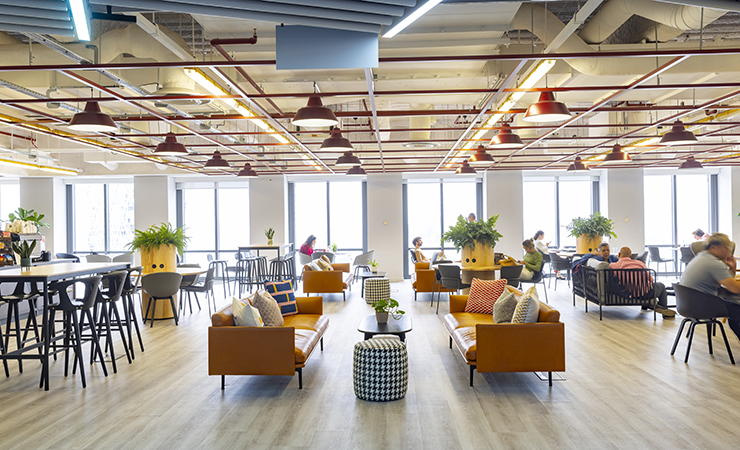 2) Offering an attractive working environment for top talent
Attracting and keeping great people within a business is one of the top priorities of CEOs at the moment, so creating a working environment both in the office and beyond that makes people want to work there is essential.
Mark says: "Canary Wharf provides an environment where not only can [employees] come in and benefit from the collaboration space in our office, but they're in an environment more broadly where there are social things they can do. They can do things after work and it's also easy for them to get here. Those are the factors for us that continue to be important in staying in Canary Wharf"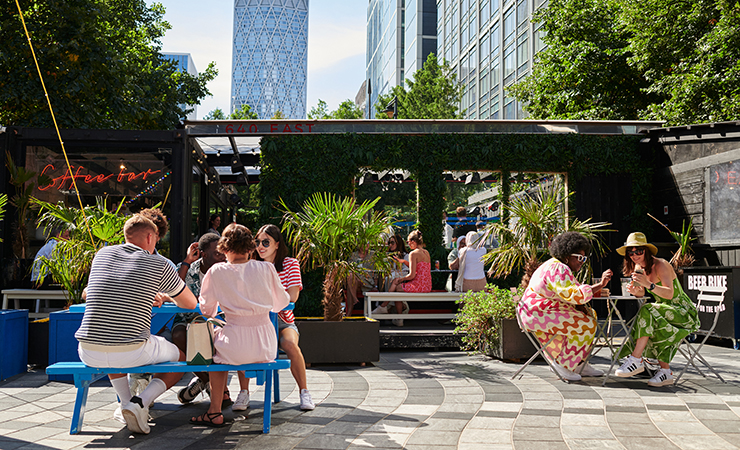 3) Creating a beautiful place that supports mental and physical wellbeing
On the topic of attracting top talent, mental and physical health are a key consideration for employees, especially post pandemic. That doesn't just relate to flexible working and a work/life balance, but also how wellbeing can be incorporated into each day. Green spaces and proximity to the water are proven to support mental and physical health, reducing noise pollution, improving air quality and creating a sense of calm.
Mark says: "Canary Wharf has an enormous amount of outdoor space. We overlook Jubilee Park from our offices and on the other side is water. When we go outside our office there are bars and restaurants with outdoor space, bars and restaurants … so there's a wide range of things that make Canary Wharf a great environment for us to work in."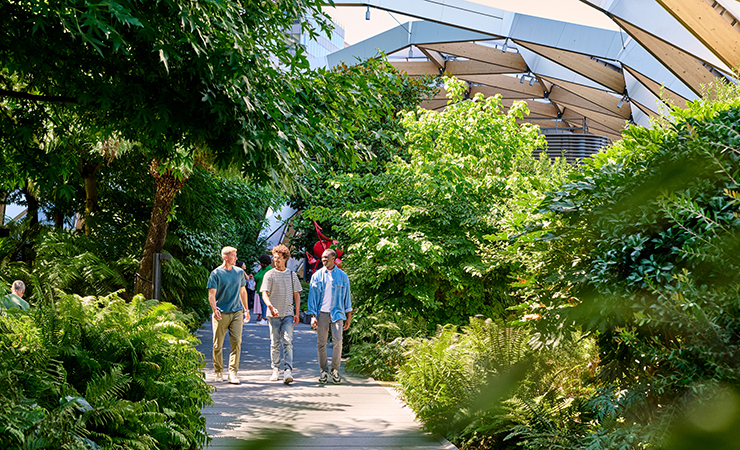 4) Great transport links that make commuting easy
Transport links are important for a growing business for lots of reasons. Perhaps first and foremost it's about making it easy for staff and clients to reach you without a stressful journey. However, it's also about having easy access to people you want to visit as well, whether they're in the neighbouring building or a couple of tube stops away. That's how partnerships are developed.
Mark says: "We consulted with our staff when we were making the decision as to whether to extend and expand our offices in Canary Wharf. We asked them what was important and one of the key factors that came out was that accessibility was really important. Most people commute in and with the opening of the Elizabeth line in addition to the DLR and Jubilee line, this is now an incredibly easy place to get to for most of our staff."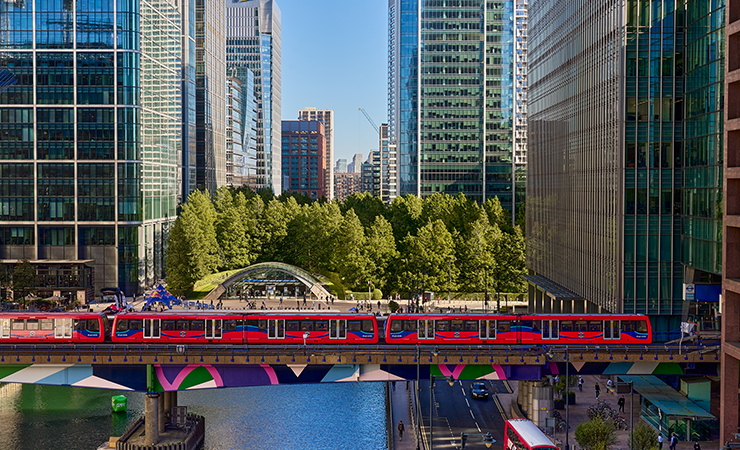 5) The ability to be part of a respected business community
"You are the company you keep", is the lesson taken from Aesop's famous fables, and in Canary Wharf it's all about being in great company. It's not a series of buildings but a connected community of businesses that complement one another, have the capacity to collaborate and who all bring an energy and sense of possibility to the environment.
Mark says: "It's important for us that our clients see our presence in Canary Wharf. A lot of our clients, the big banks, are based in Canary Wharf as well. We've now been here six years, and we've just extended our plans to stay here for many more because we want our clients to know that we are physically close to them, we're able to come and see them, and they're able to come to see us."
6) A working environment that enables sustainability goals
Sustainability is important for business growth on lots of levels – it's important for attracting employees and clients, but it can also help streamline processes and make sure that in the long-term a business isn't just doing what's ethically right, but that will ultimately be materially beneficial as well.
Mark says: "It's something our employees are passionate about. Delta Capita has just won the Silver Status award with EcoVadis, so this vision to extend and expand our office in Canary Wharf was in part driven by [their] commitment to biodiversity and sustainability and the partnership they have with the Eden Project."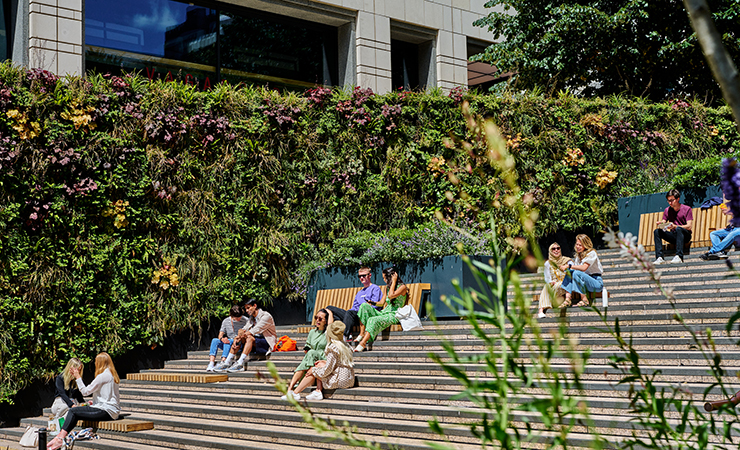 7) A partnership that proactively helps our business develop
As we said before, collaboration is a big part of helping businesses to thrive, and that includes finding a location, community and office space that's actively interested in what you do, how you do it and how they can help make great things happen. That proactive support is a driving force behind Canary Wharf, its development and its relationship with resident businesses.
Mark says: "We have a fantastic relationship with Canary Wharf and that was definitely another factor in our decision to expand within the estate. Canary Wharf Group has looked after us from day one. They've constantly been supportive around the development of our office here, and as we made the decision to expand, Canary Wharf invested a lot of their own time and effort in demonstrating to our employees their commitment to sustainability, to biodiversity within the estate, but also all the benefits of the estate."
Find an office space that will help your business grow
Go to top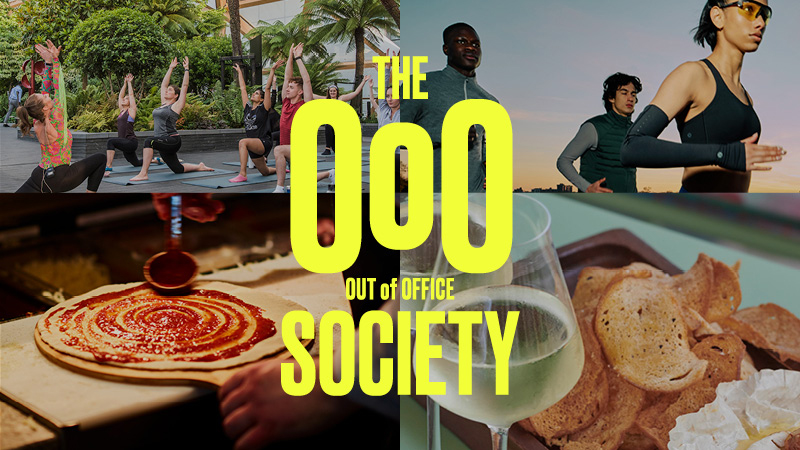 The OoO Society
Join The Out of Office Society and discover a series of free events to make more of your time on the Wharf. Download the Canary Wharf App to book your free space today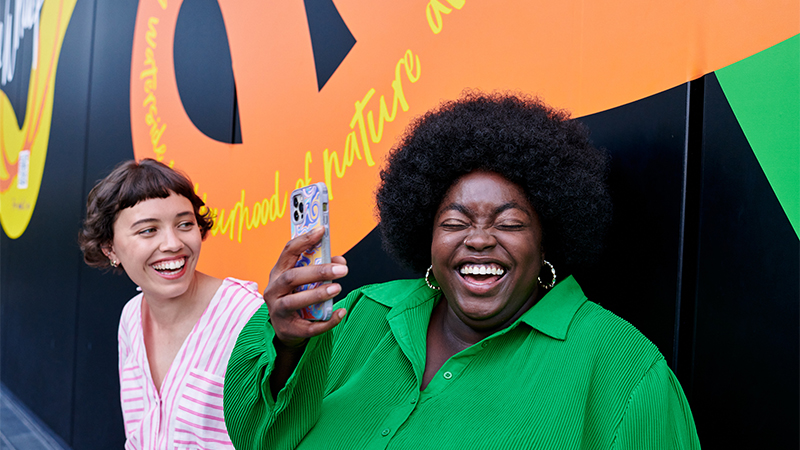 Download the App
Download the Canary Wharf App today and join our online community here at Canary Wharf and access the latest offers and promotions, events and news.