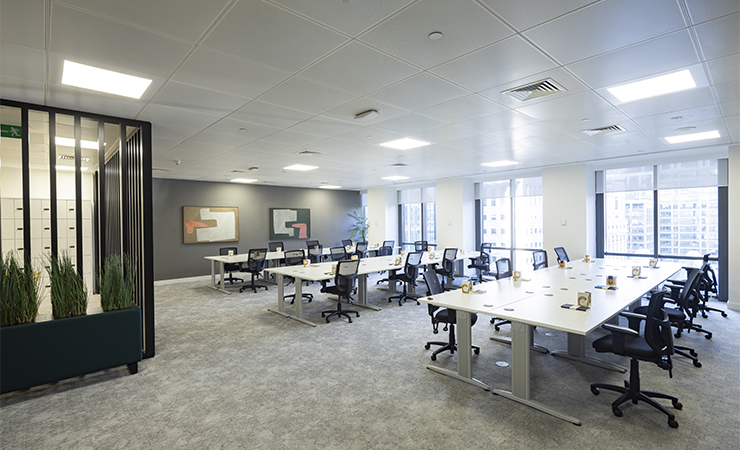 Get off on the right foot: Start-up office space to take your business forward
Being a start-up is an exciting time in a business' journey when the possibilities are endless and the energy amongst your team is dynamic and forward-thinking.
The space that you set your business up in can have a powerful influence on your progress, creating the right atmosphere, attracting top talent, and inspiring ideas. Meanwhile, the structure of both the property and your lease agreement can play a significant role in how your business grows.
Here we look at what you need and what you need to know to find the right start-up office space to take your business forward.
Benefits of start-up office space
There are lots of benefits to choosing dedicated start-up office space for the early growth phase of your business. A dedicated environment is more likely to be cost-effective, provide networking opportunities alongside other like-minded individuals and organisations, create a productive atmosphere, and maybe place you in the orbit of key investors as well.
With the advent of co-working spaces, hot desking and flexible workspaces, start-up office space is much more likely to give your business and your team the facilities and location that they need to flourish at this pivotal moment. For example, you can gain access to state-of-the-art meeting rooms that will impress clients and enable you to showcase your product or service at its best. It may also give you the ability to position yourself in a location that you would not otherwise be able to justify or afford, but that will facilitate meetings with potential partners, clients, and prospective employees, all of whom will help you to grow your business.
The flexibility of a start-up office space also extends to the structure of your leasing arrangement, whether it's by the hour, the day, the week or the month. This is ideal for businesses that are seeking to scale at pace, and who are likely to need additional space quickly. It may mean that you can add to the number of desks, rooms, or floors you occupy as required and with minimal notice or it may mean that you can leave for new premises should you require, without being trapped in lengthy lease agreements.
Factors to consider when choosing start-up office space
There are lots of things to consider when choosing a start-up office space – some of which are more obvious than others. For example, it's obvious that you need desk space and the capacity to grow, but what about the surrounding culture, your neighbours, and the amenities that will make people want to work for you now and in the future? At Canary Wharf Group has we have a track record offering businesses the capacity for growth and expanding office space within the Estate, whether it's a global financial services company like State Street, who started on a couple of floors and now have their own building, or the fintech company Revolut, which started with two people in our Level 39 tech community space and has scaled with us to 80,000 square feet of The Columbus Building.
Start-up office space location
The location of your start-up office space is one of the most influential factors when it comes to cost, but it's also pivotal when it comes to attracting top talent, welcoming clients and aligning yourself with key partners or creating opportunities. Consider not only whether it's easy for members of your team to get to, but whether new staff will want to work there as well. What are the surrounding shops, amenities and culture? Who are your business neighbours? In Canary Wharf, what makes us different is the community. Here you will find businesses of all sizes from game-changing start-ups to established leaders, as well as potential investors. There's also a whole world of shops, sports, entertainment, fitness and wellbeing experiences for team members to enjoy. You could pop out at lunch to have a quick race around the track at Capital Karts, or head to Padium for a game of padel tennis. If the office is getting too hot, why not cool off at the open water swimming in Canary Wharf? Working in Canary wharf maximises the quality of life beyond the workplace.
Start-up office size
Start-up office size is also a big consideration. Start-up businesses are poised for rapid growth – you might have two team members today but 50 by the end of the year. You don't want to rent the space for a team you don't yet have, but you don't want your growth to be inhibited by a lack of space either. This is where dedicated co-working spaces like our Level 39 tech community space are fantastic because you can start by hot-desking, gradually taking on more space as needed until you have your own dedicated office area. If you need to, you can also scale back down too.
Start-up office facilities
Just because your business is small doesn't mean your team shouldn't have access to all the facilities a more established organisation might be able to offer. Start-up office space can provide everything from video conferencing suites and state-of-the-art technical capabilities to showers, bike storage, kitchen areas and more – everything that big businesses have but at a lower cost by sharing them with other like-minded and dynamic organisations. It's a great way to create a positive working environment, cultivate a community amongst your team and both attract and retain top talent as a result.
Types of start-up office space
Different business types need different types of start-up office space. If you're a life sciences innovator then you will need lab space, if you're a tech start-up you might need spaces for collaborative working. Sometimes you will need different types of spaces at different stages of your business growth. These are some of the most popular types to consider.
Coworking spaces for start-up offices
Coworking start-up office spaces have become incredibly popular amongst young businesses because not only are they more cost-effective than renting an entire office, but they can also create a great atmosphere. Like we mentioned before, spaces like our Level39 tech community have been established as an environment to house and support fast growth tech companies, enabling members to develop by facilitating access to talent, funding, partnerships and customers. You have the option to hot desk or take up dedicated office areas, moving from one to the other as you grow, whilst surrounding yourself with other inspiring people and organisations on a similar journey to yours.
Serviced start-up offices
Serviced office spaces provide everything you need to hit the ground running. For example, that might include fully furnished workspaces, building management services and other facilities like printers, kitchens, meeting rooms and internet connections. At Canary Wharf Group we offer fully serviced office space in multiple guises, whether it's joining our Level 39 tech community or graduating to dedicated office spaces and kitting them out completely through our MadeFor: service.
Traditional leased offices
Fully serviced start-up office spaces are by far the preference for new businesses. This is because they remove much of the cost and organisational time and liabilities of doing a complete office fit out yourself as well as finding and managing separate providers for each of your services. Basically, there's no upfront capital cost to setting up – you pay your rent and you're away!
Tips for making the most of your start-up office space
In addition to choosing the space for your start-up office, you need to consider the details – the decor, the furniture, the layout and the lease agreement all have an impact on whether the environment will proactively support your business growth.
Start-up office layout
The layout of your office influences the experience of your team, how you work and the impression you make on any clients when they arrive. It's important to consider how your team is going to operate. Do you need a combination of collaborative and private workspaces for different tasks and neurodivergent requirements? Do you need creative spaces? Or perhaps you want somewhere that can be flexible with the way it works, accommodating a hybrid working approach as well as different tasks?
Furniture for start-up offices
Ergonomic chairs to optimise staff wellbeing, colours that create a sense of positivity, desks for laptops, the right number of plug sockets, the appropriate lighting – all these things have an impact on the working environment. When looking for your start-up office space it's important to consider whether you want to provide your own furniture (perhaps in your particular brand colours), or whether the right furnishings are being provided already.
Decor for start-up offices
The decor in your office space can have a powerful influence on the working environment. Is there enough natural light? Are the colours in keeping with your brand and how you want your team to feel at work? It might seem like a superficial point, but in a world where employees have the option to work from home, if you want your team around you, you need to create an environment that improves their working experience and will enhance productivity. At Canary Wharf, all of our offices have been developed with modern working practices and team wellbeing in mind, combining the best of form and function to help your business grow.
Future trends in start-up office space
The working world can provide only one certainty – things will keep changing. Post pandemic, businesses and their teams have opened up a world of possibilities when it comes to how we work, which is exciting and challenging in equal measure. More people are returning to the office environment, enjoying the community, facilities and productivity that happens in a dedicated space, but what's crucial for businesses is keeping one eye on the future. These are the trends that are shaping modern working environments – so when choosing your start-up office, keep in mind whether they can meet or can accommodate future evolution:
Flexible workspaces
Flexible in terms of lease agreements, flexible in terms of the number of desks you need on any given day, and flexible in terms of layout. Start-up businesses have a lot in common with the working environment in terms of prioritising agility and the ability to adapt according to evolving needs. Flexible workspaces are where things are going, allowing for different ways of working, personal preferences, video calls, time working alone, collaborative working and more.
Smart office technology
It goes without saying that whether you're in the office or at home, technology is an essential part of the modern working environment, and it's only getting smarter. Tech can be used not only to improve productivity but also staff wellbeing. Emerging features include things like smart conferencing, intelligent office control to maximise comfort, smart security for improved safety, environmental sensors and sound masking technology to boost concentration.
People centric spaces
For all the tech in the world, our office spaces are really about people. The competition to attract top talent across business sectors proves this beyond a shadow of a doubt. So, when it comes to attracting, retaining and supporting staff in the workplace, it's about maximising the human experience. Workplaces are no longer about rows of desks with computers on them, but making the most of human interaction. It's also about supporting the individual by recognising that different people need different things in order to work well at different times. That might mean ensuring there are environments for those who need quiet to concentrate, spaces for people to work together, enabling spaces that support different wellbeing needs (women in menopause for example). Younger team members might require areas where they can learn by osmosis, while others need space to focus on their own – what's crucial, is it's all about thinking about the human experience.
Sustainable offices
Sustainability is one of the hottest topics for businesses and individuals, and for good reason. More and more people choose who they work for and who they buy from based, at least in part, on their environmental credentials. When you're starting out as a business, that can be a tough shout, especially if you're sharing a space where you're not in control of all the amenities and management decisions. The space you work in contributes to your own CSR and speaks volumes about your values as an organisation. At Canary Wharf sustainability is built into our DNA and our London start-up office spaces.
Our ambition is to be net zero by 2030, we have planted more than 10,000 plants, and we have a unique partnership with The Eden Project that makes sustainability a living, breathing, noticeable and enjoyable part of work and life. Our dedicated Biodiversity Action Plan has also seen the emergence of healthy ecosystems that have not existed here since the 13th-century.
In our construction and office fit-outs we use sustainable and reuse materials where possible, including FSC certified timber. We've sent zero waste to landfill in managed areas since 2009, and we have purchased all our electricity from renewable sources since 2012. 49% reduction in Scope 1 and 2 emissions since 2012… and there's more to come.
Destination offices
People often talk at the moment about the office as a destination. As businesses seek to tread the line between home and office working. Crucially, this is about establishing why people would come to your office – what do employees get there that they can't get at home? Not only must your team's presence work for you, but it has to offer benefits for your people beyond their salary. This is where an environment like London start-up office spaces in Canary Wharf are ahead of the curve because it's not just about great start-up office spaces, but the community and environment around them. We have more than 300 shops, cafes, bars and restaurants providing everything from rooftop dining to post-workout snacks and Friday night cocktails. We also have open water swimming in the summer, a roster of activities and entertainment for staff to get involved in within the local community, making it a destination your team will want to come to and benefit personally from working in as well.
Want to find the right office space to help your start-up grow?
Explore start-up office space in London
Go to top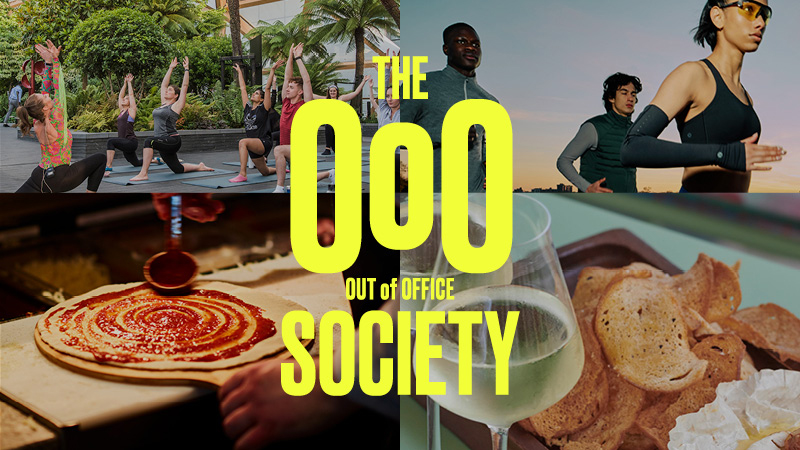 The OoO Society
Join The Out of Office Society and discover a series of free events to make more of your time on the Wharf. Download the Canary Wharf App to book your free space today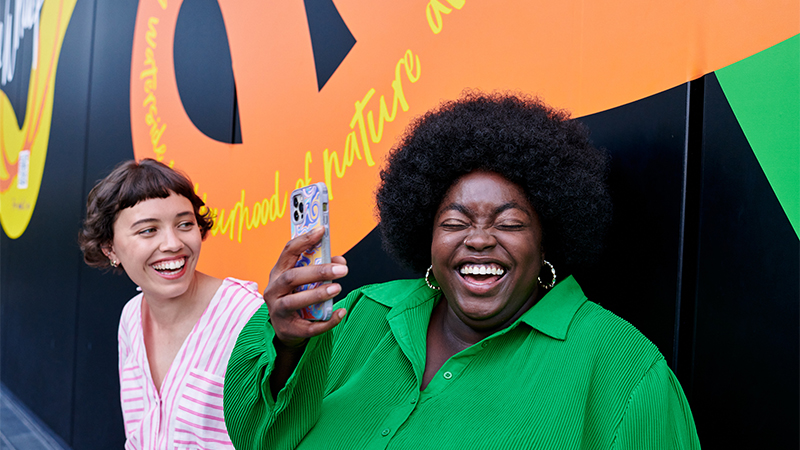 Download the App
Download the Canary Wharf App today and join our online community here at Canary Wharf and access the latest offers and promotions, events and news.