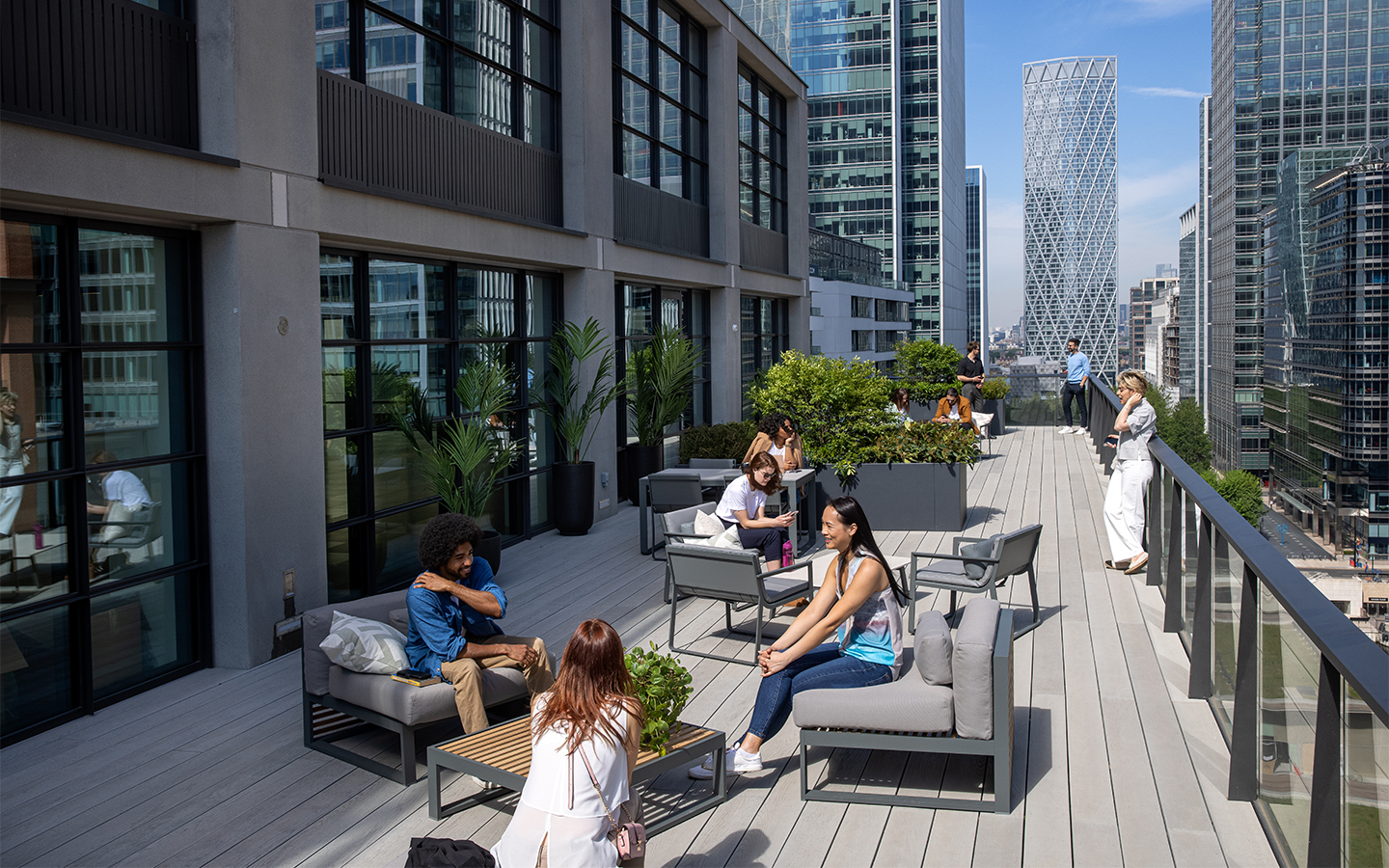 Cultivating collaboration
Our Workspaces
From hot desking to headquarter buildings, shell & core to fully managed, and everything in between, we have workspaces of all sizes with flexibility as standard. Choose from a range of available workspaces or contact the team to discuss a bespoke option.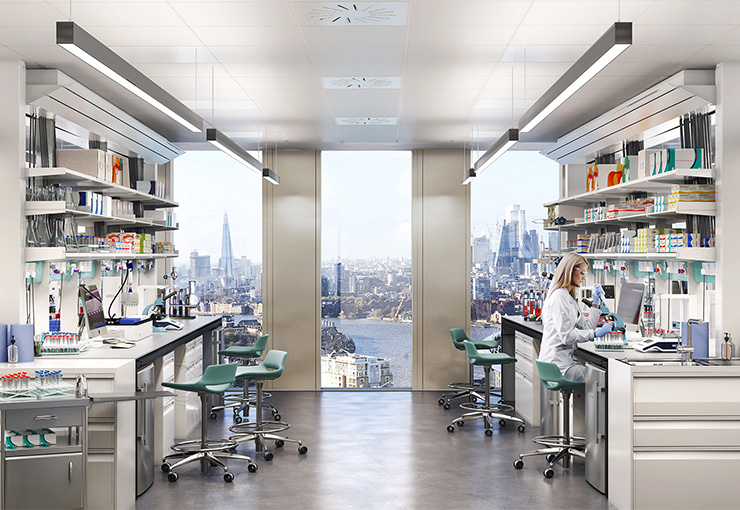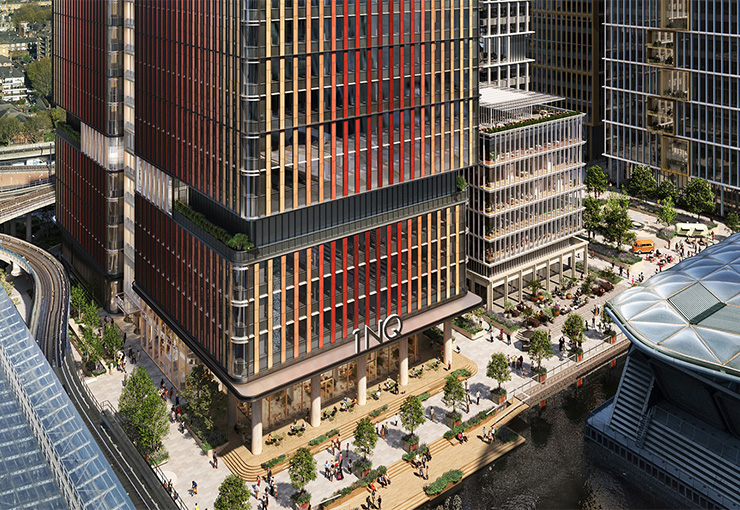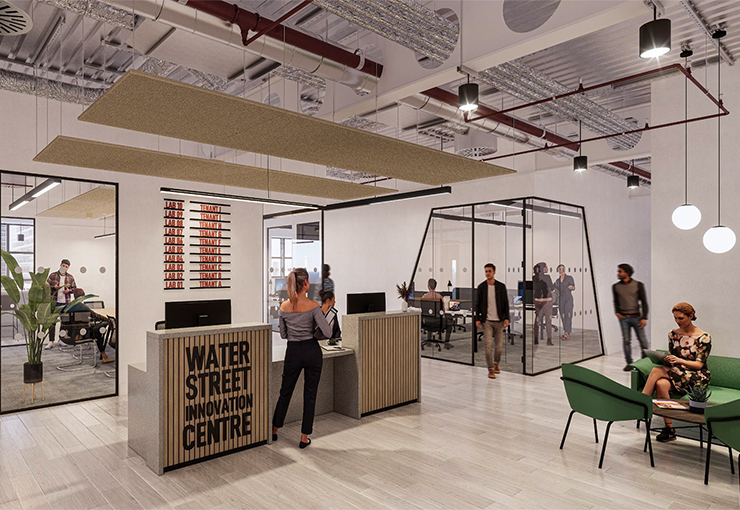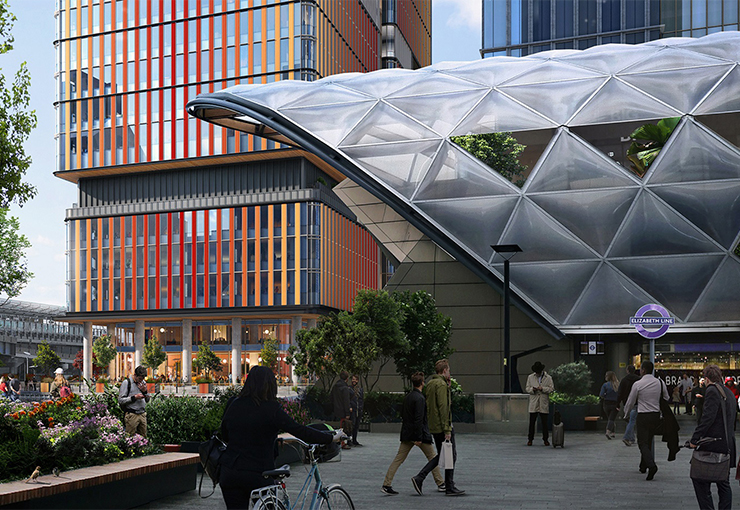 World-leading labs
Our life science community
Already home to a range of healthcare and life science companies Canary Wharf has established itself as a go-to destination for the sector. The Innovation Centre at 20 Water Street offers fully fitted, flexible wet labs, geared towards early life science companies. In partnership with Kadans, One North Quay is set to be Europe's largest and most technically advanced lab building in 2028.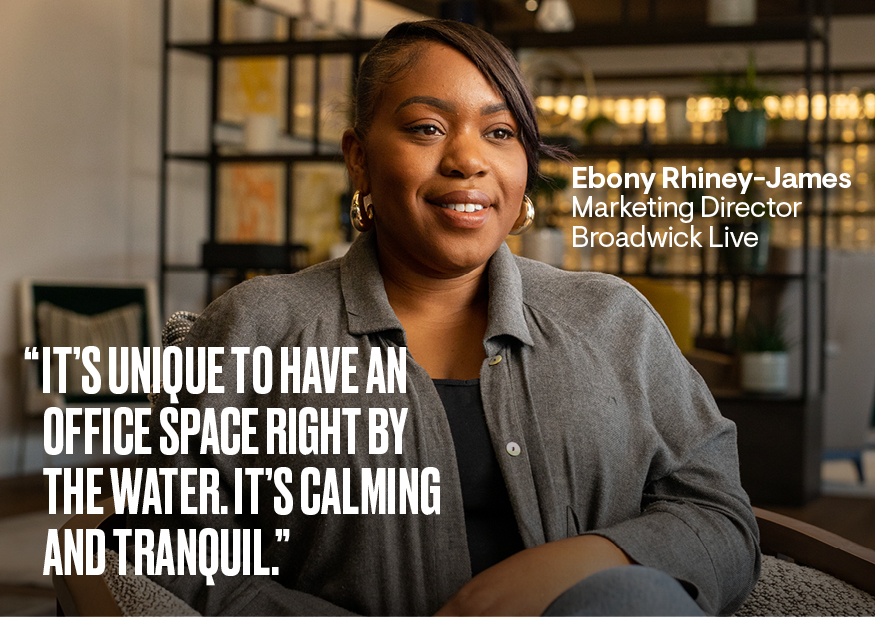 Ebony Rhiney-James, Marketing Director, Broadwick Live
"Life science businesses tend to grow very quickly….Our ambition here is that a tenant accompanied by a tech pharmaceutical firm will be able to take a single laboratory bench and grow all the way through to building a half million square foot HQ building with the same landlord."
James Sheppard, Managing Director UK & Ireland, Kadans Science Partner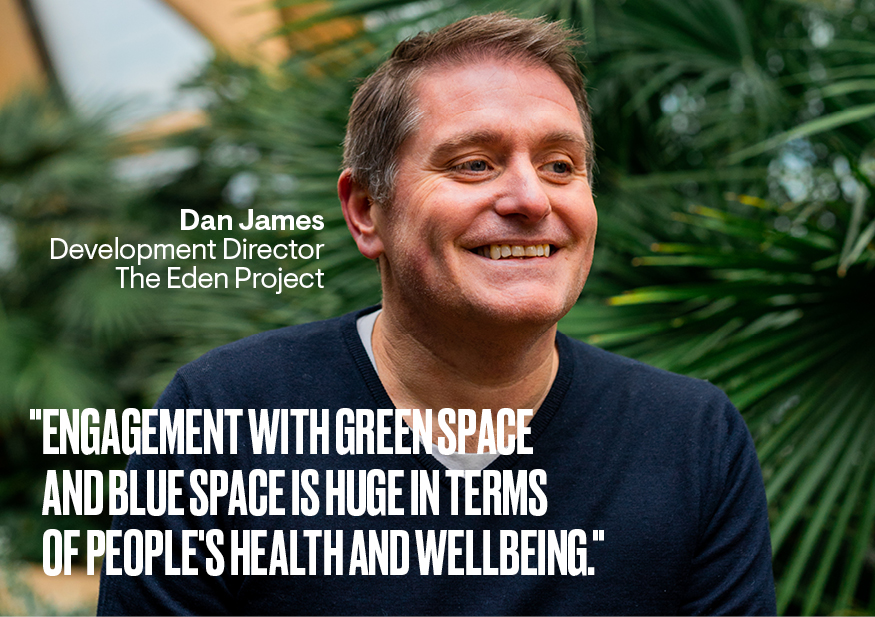 Dan James, Development Director, The Eden Project
"The estates commitment to urban biodiversity through the development of a green spine through the Canary Wharf estate in partnership with the Eden project, was a strong influencing factor. Sustainability is important to our business and our staff, the realisation of this masterplan will bring a real quality and enjoyment to working life on the estate."
Joe Channer, Founder & Group CEO, Delta Capita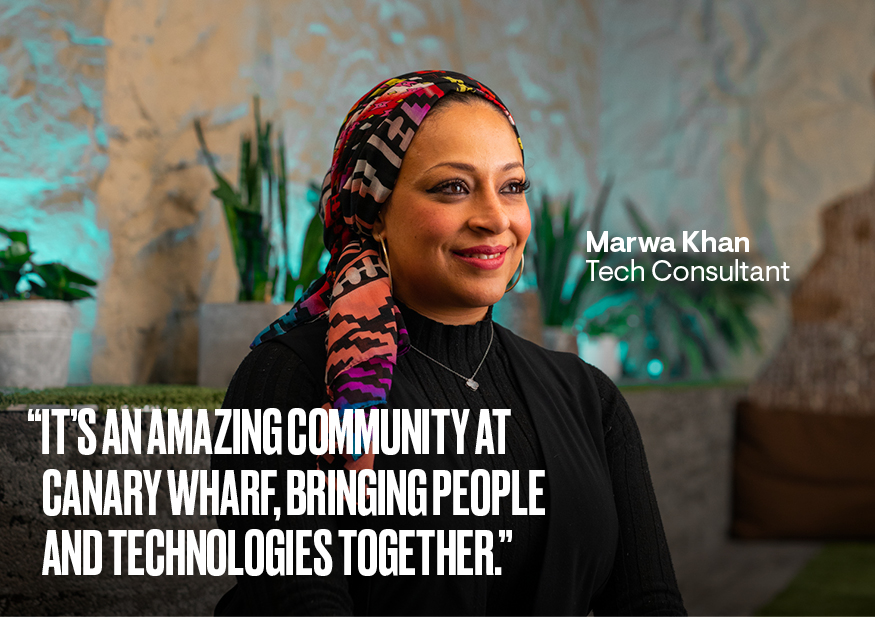 Marwa Khan, Tech Consultant
"As office usage evolves we are committed to providing our staff with an exciting environment where they can collaborate, meet with clients and socialise. Canary Wharf provides a perfect blend of quality office space, accessible from across London and City airport, proximity to our clients and an extensive selection of shops, restaurants and bars."
Joe Channer, Founder & Group CEO, Delta Capita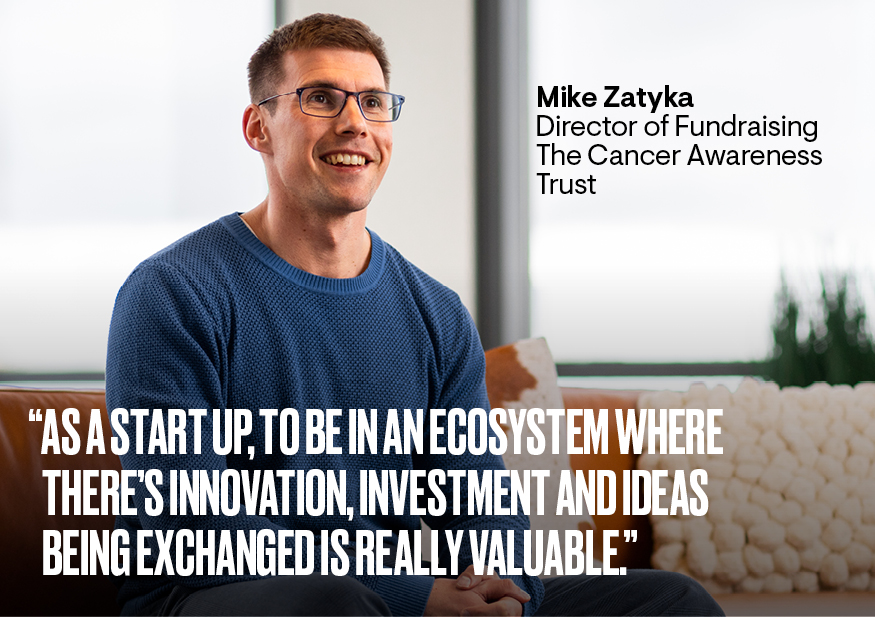 Mike Zatyka, Director of Fundraising, The Cancer Awareness Trust
"It's convenience, convenience, convenience. Everything is on your doorstep. To City airport is 10-minutes, to Heathrow is 50-minutes, you don't have to break a sweat to travel."
Anthony & Asha, Barclays Partner Finance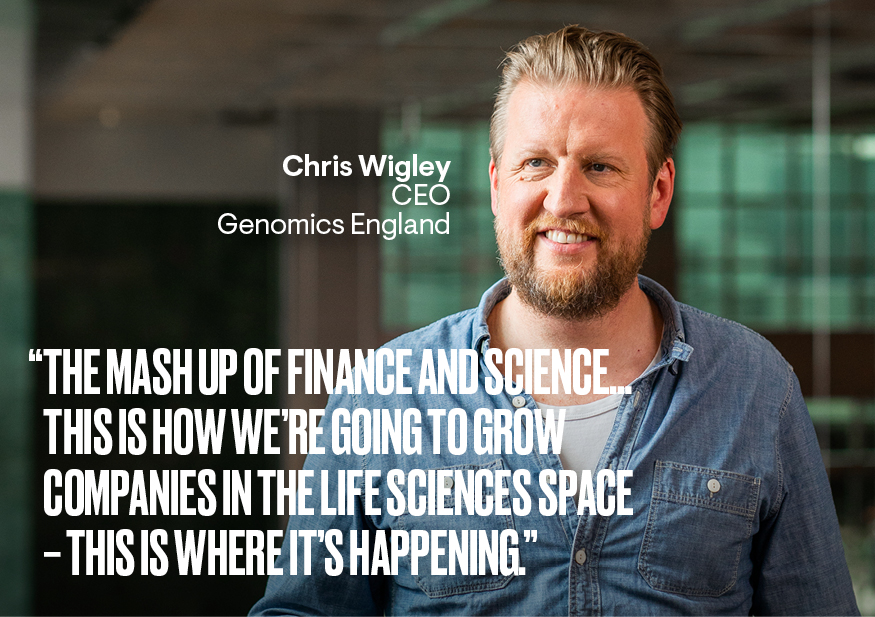 Chris Wigley, CEO, Genomics England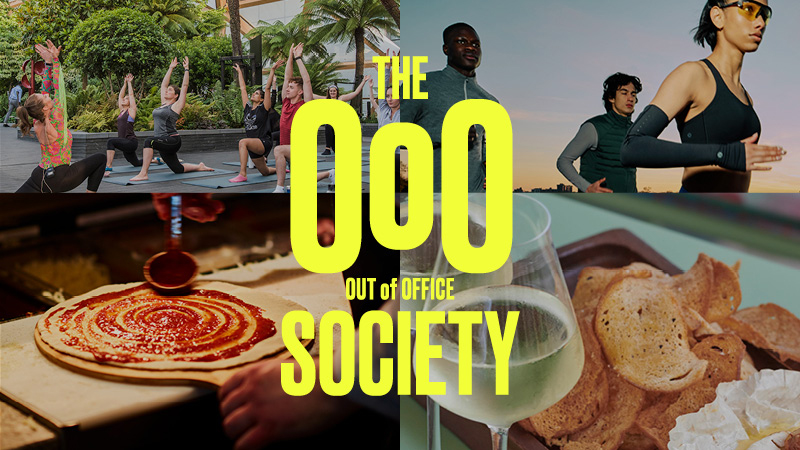 The OoO Society
Join The Out of Office Society and discover a series of free events to make more of your time on the Wharf. Download the Canary Wharf App to book your free space today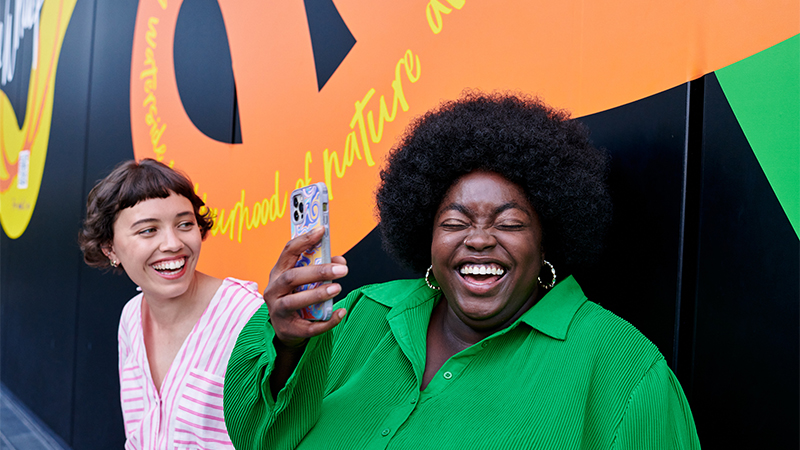 Download the App
Download the Canary Wharf App today and join our online community here at Canary Wharf and access the latest offers and promotions, events and news.