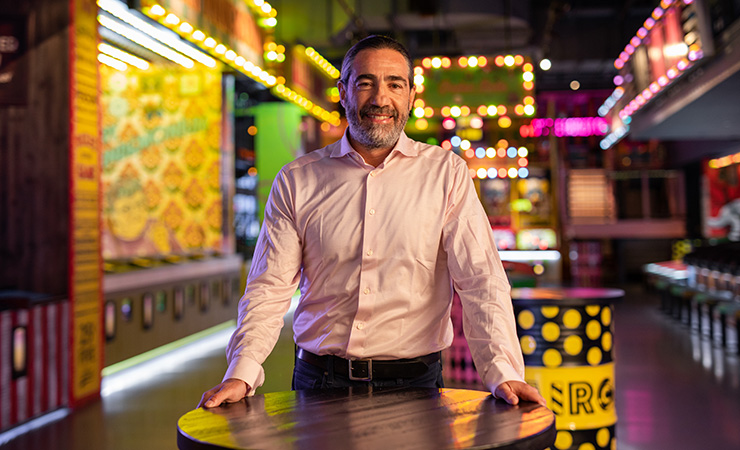 Interview with Fairgame CEO, Richard Hilton
I'm Richard Hilton and I'm CEO of Fairgame, a concept in the competitive socialising sector. You come in, you eat, you drink, but most importantly, you play a round of traditional fairground games, which is embedded with tech. So you get live scoring, you get leaderboards for team events or just for social occasions.  
We opened up October 2022, so it's relatively new. Since we opened it's been amazing, we're practically full all of the time and it seems to have found its way into the heart of Canary Wharf and Londoners in general. I think Fairgame offers the people of Canary Wharf an exciting venue to eat and drink, to relax in, to play some traditional games that they probably haven't played since their childhood. There's great vibrancy; we're open until 1am most nights, with DJs; it's a fun, atmospheric place to entertain yourself.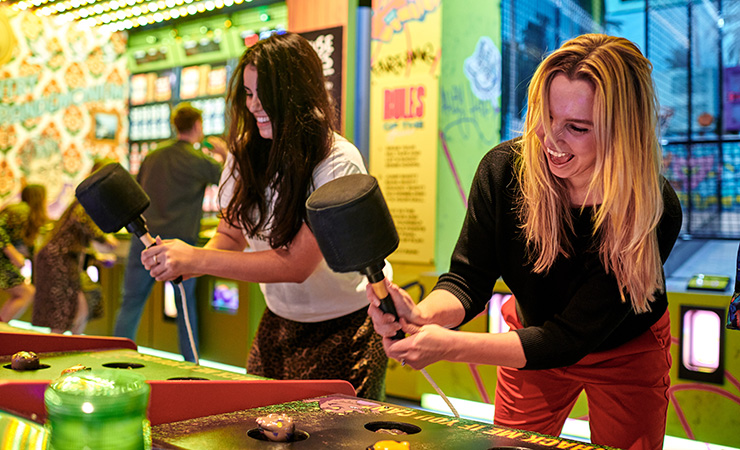 Canary Wharf has been a surprise to all of us. It's incredibly accessible; with connectivity to the Jubilee line and now the Elizabeth line it's incredibly easy for everyone to get into. As a place, it's clean, it's safe, there's everything here that you would need, and for us, we have the advantage of a 6,000 square foot terrace on the water, so people can play the games and then sit and have a drink next to the Thames. 
We like Canary Wharf, we saw it in the middle of lockdown, so it wasn't an obvious choice, but we think it really works. You've got the best of both worlds – you've got a residential community, you've got a working crowd, but just as important, you've got connectivity, whether you're coming in from Essex or central London. We have a lot of corporate bookings coming from Tottenham Court Road, Bond Street and just about anywhere in London. 
Canary Wharf isn't anything like I thought it would be. It's surprisingly cool, it's fun and it's so much more accessible than I imagined. I live in North West London and to get in takes me 45 minutes door to door. It is a really interesting cultural mix. You have lots of office workers, lots of tech start-ups now, it's vibrant, it's fun and it's really a cool place to be residing.  
At the I'm moment trying to get back in a health and fitness phase and there's lots of great salad places to eat and gyms to work out in. You can be next to the water, have a quiet sandwich and sit and look at the Thames, it's a great place to be. My favourite lunchtime places, because I'm on a bit of a health kick, are atis or Birleys, and when I want to treat myself to something special, I love going to Hawksmoor. 
Canary Wharf, it's almost a mini city; it's got everything you need when you're looking for a place to work or live. There are often new bars and restaurants opening. I'm looking forward to the one that's opening up next door to us soon, a chophouse called Blackrock.
I love it here because everything's on your doorstep – if I need to go to Waitrose or Boots; if I'm looking for a new car or new clothes or shoes, everything is within a couple of minute's walk. I think Canary Wharf is also great for families, there's lots of greenery, there's lots of fun things to do. For me in particular, the kids would love to have a go on the GoBoats and explore the docklands. 
The idea of Fairgame came about when we were looking at all the other activities in competitive socialising and we thought there was something lacking. While golf is fun and darts are fun, there's something nostalgic, and entertaining around fairground games. The idea was an organic one, just thinking, would this be a fun thing to create. How we found our home in Canary Wharf? Before us, this was three old pubs, we saw the space and thought there was something magical about having our first venue in Canary Wharf. 
As well as Canary Wharf being great for Fairgame, I think Fairgame has been great for Canary Wharf. We have 1,400 people a day coming through our doors six days a week, so it creates footfall and vibrancy for the area. Fairgame offers people the chance to hark back to their childhood, play traditional fairground games, connect with people, have a great corporate day or evening out, and generally have a great evening. 
Since the pandemic, team building is more important to every office. Fairgame and other nighttime entertainment places at Canary Wharf offer opportunities to go out as a work group, take your team out and do some team bonding. 
There's a bit of everything in Canary Wharf, so if you want to take some time to relax there's greenery and lots of places on the Thames. If you want nightlife, it's here, if you want a great restaurant it's here, there's a little bit of everything. 
It's fun, it's surprising and it's connected.
Go to top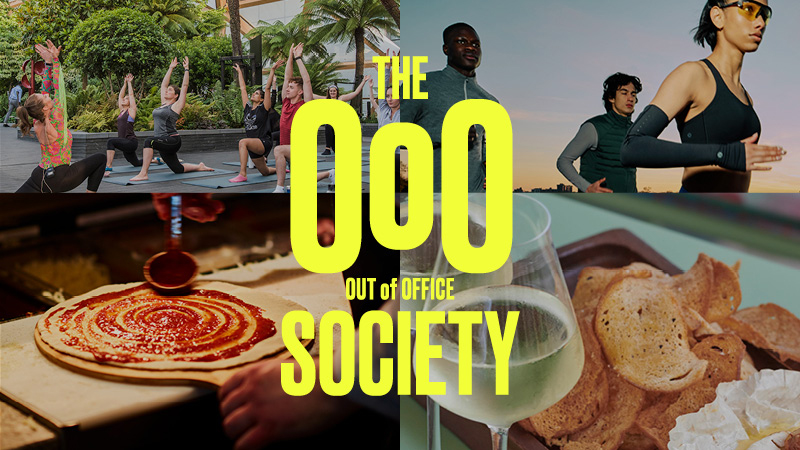 The OoO Society
Join The Out of Office Society and discover a series of free events to make more of your time on the Wharf. Download the Canary Wharf App to book your free space today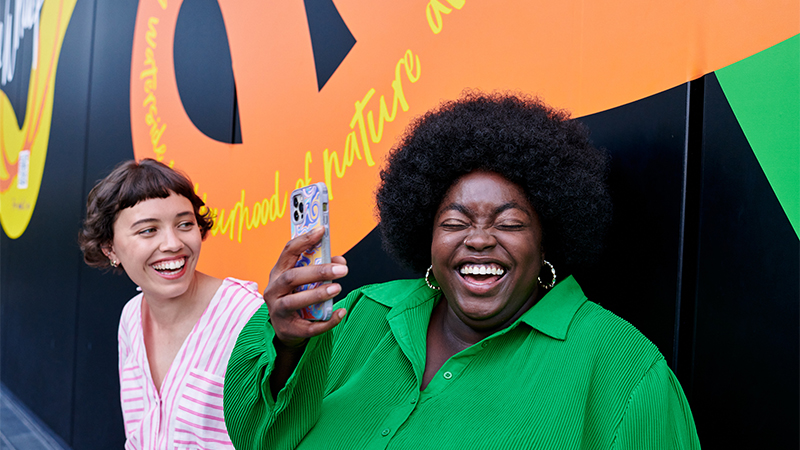 Download the App
Download the Canary Wharf App today and join our online community here at Canary Wharf and access the latest offers and promotions, events and news.