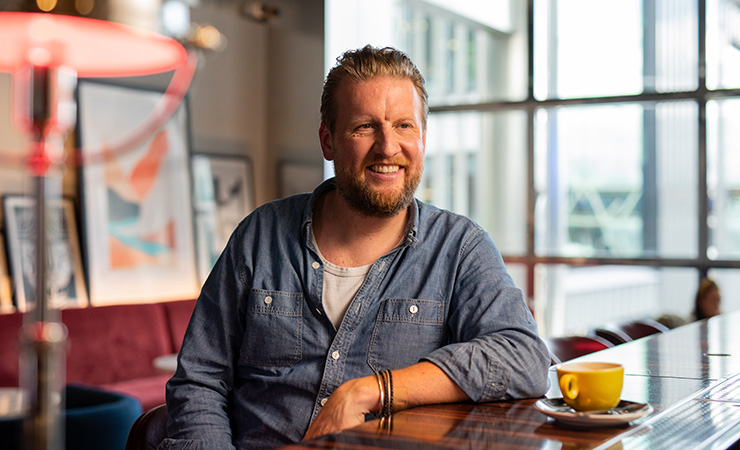 How to make the UK a science superpower? Start in Canary Wharf
The government has big ambitions for the UK to become a science and technology superpower by 2030 – why? Because this is an exciting space both for improving healthcare, quality of life and driving a vibrant area of development in the UK.
More than many other sectors however, burgeoning scientific innovators need particular environmental conditions to thrive – and that's what organisations at the forefront of innovation have discovered in Canary Wharf.
Amongst those at the vanguard of life sciences is Chris Wigley, Chief Executive at Genomics England, which works to bring the benefits of genomic medicine to everyone. Genomics England supports the NHS by doing whole genome sequencing to better understand and treat rare diseases and cancer. They also take all of that clinical and DNA data and anonymise it so it can be used in research for the discovery of new medicines and treatments.
They do all of that from their new offices in Canary Wharf and these are just some of the reasons why: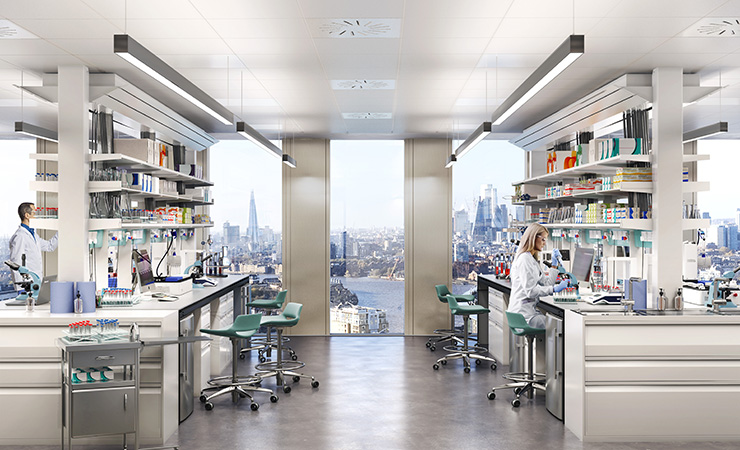 It's a proper home for life sciences
You need the right kit, space, investment and talent for a life sciences organisation to achieve results, and to date that has only existed in Oxford and Cambridge within the UK. A lot of the longstanding labs are full and when emerging technologies and startups need to do their work it's difficult and expensive to get the space they need on the right basis. In the same way that Canary Wharf facilitated the incubation of fintechs like Monzo and Revolut with the Level39 tech community, the ambition is that the same thing can be achieved in life sciences at the 20 Water Street Innovation Centre and then North Quay. Organisations can begin with a few people around a lab bench doing something new and exciting, and then have the space and ability to scale without inhibition.
Chris says: "We are lucky enough to have easy access to Level39; we're up and down there quite a lot, talking to people – hanging out with different organisations sparks different ideas."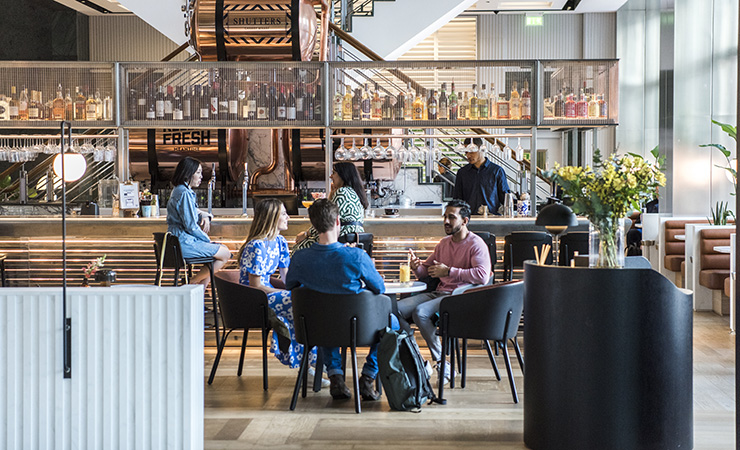 The right alchemy
Despite the increased trend for working from home, some things really do require different groups of people to come together in the same zone – talking to one another, seeing the clash of different perspectives, the alchemy of different skills, capabilities and knowledge – such as healthcare delivery, research, technology, and investment – that's where the magic happens. Canary Wharf brings all of that together in one area.
Chris says: "Britain has this incredible financial centre; we have this incredible academic base of science and so on, actually the mash up of finance and science – this is how we're going to grow companies in the life sciences space, so this is where it's happening."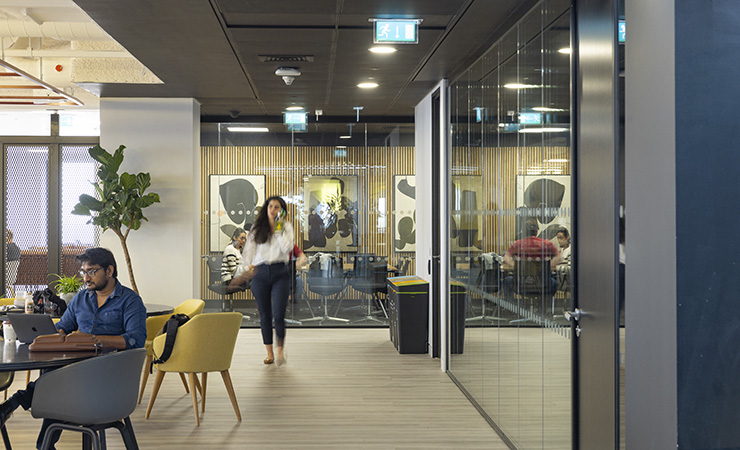 A bold vision for a scientific neighbourhood
It's not a happy accident that different people with the right combination of skills come together, you need to make it happen so that serendipity can take place. Choosing to create a scientific neighbourhood in Canary Wharf was an intentional decision to deliver the right environment for businesses of all sizes to thrive. The kinds of organisations that are in the neighbourhood, with the lab space that's being built alongside existing members and neighbours, such as the famous teaching hospital at St Bart's, allow for exactly the kinds of organisations that are needed to make things happen.
Chris says: "I still really believe in the power of face-to-face collaborations. For instance, some of the regulators in our space are based out here and just being able to pop to the next building, meet for coffee, meet for lunch and say 'hi' really easily means that a month or so's worth of emails can get sorted out in 20-minutes face-to-face while you're walking around grabbing a coffee or whatever."
Location, location, location
Canary Wharf's relevance for health and life sciences isn't just about the infrastructure that it offers – there are advantages to the location itself – some of which are hard to see. Firstly, there's the literal space to create the scale of building needed for this type of lab space. Then, as an industry that uses a lot of high performance electricity for cloud computing, analytical work and data use, it's helpful that Canary Wharf developed its own wind farm in Scotland to support the whole estate sustainably. The ground itself even has a value that you might not expect…
Chris says: "Some of the advantages around here in terms of things that are a bit subtle, like the ground is really hard, so for some things, like proton beam research, it's actually amazing because the ground is really stable. We also have a lot of data sets in the cloud and actually the AWS hub is close to here as well, so there's incredibly low latency."
Commutable and connected
It doesn't matter how good your facilities are, if they're not in a place where the best people for the job can get to or want to go. Canary Wharf's connectivity via the DLR, Jubilee Line and Elizabeth Line make it an incredibly easy place to get to. That means it's easy for partners and investors to travel to the labs, and it's also a vibrant, positive place to visit or spend time thanks to the design, events, shops and restaurants in the area.
Chris says: "For us, the opening of the Elizabeth Line was a complete game changer in terms of peoples' mental model of how to get in and out of Canary Wharf […] one of my recent discoveries, which I love, is the Thames Clipper Boat – I live in Clapham, so I can go to down to Battersea Power Station, hop on the boat and 'boom!' the next thing you know you're in Canary Wharf. I'm looking into whether I can get a canoe. That would be the ultimate way to arrive!"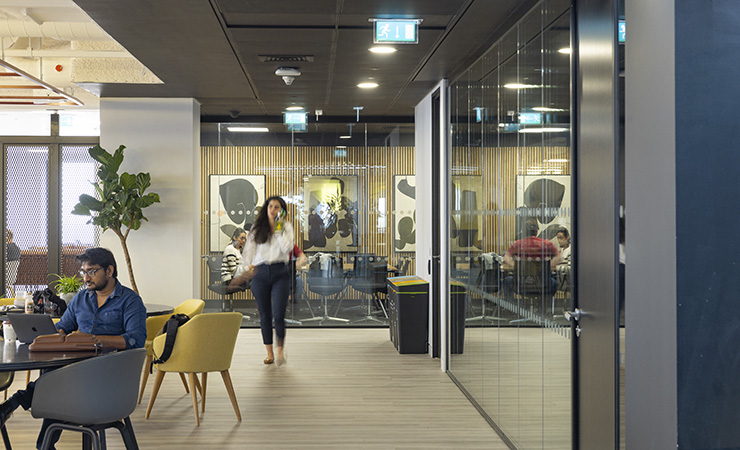 Diversity and data
Life sciences is all about people – improving the lives and experiences of people in particular. To get that right, diversity is essential, so the wider neighbourhood around Tower Hamlets is an integral part of including different people in the learning process in order to reduce healthcare inequalities, which became especially apparent during the Covid pandemic.
Chris says: "One of the things that is a core part of our mission at Genomics England is bringing the benefits of genomic medicine to everyone. That means all different communities, all different income levels and so on. Obviously we partner with the NHS to do that, but being here in Canary Wharf, which is very diverse, there are some very affluent areas, some very poor areas, loads of different people from different communities and backgrounds all coming together. With hospitals like Bart's and all the science research that's going on, actually being able to engage with those diverse communities is incredibly important for us. Otherwise, there's this risk that we think about things in the abstract."
Find out more about joining Canary Wharf's world-leading life sciences community
Go to top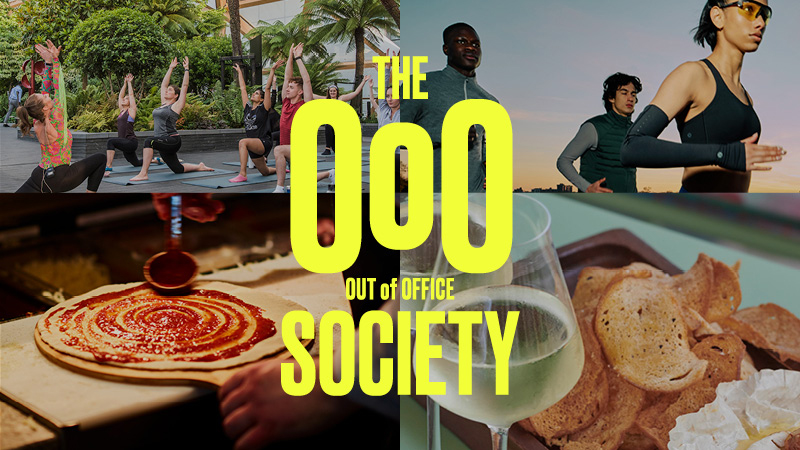 The OoO Society
Join The Out of Office Society and discover a series of free events to make more of your time on the Wharf. Download the Canary Wharf App to book your free space today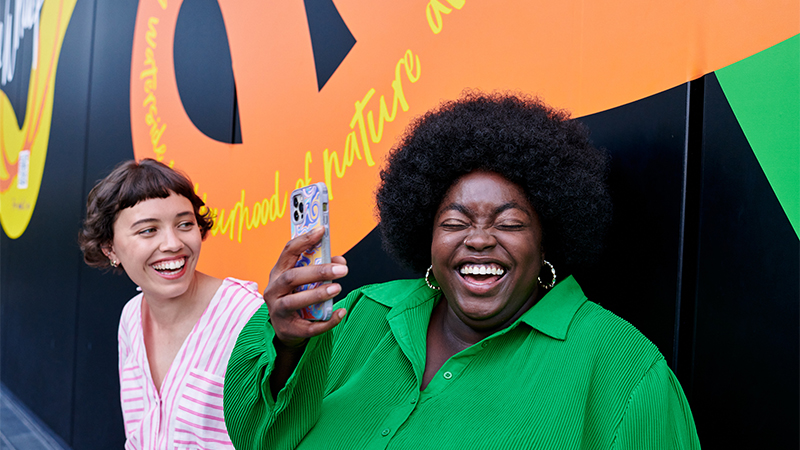 Download the App
Download the Canary Wharf App today and join our online community here at Canary Wharf and access the latest offers and promotions, events and news.