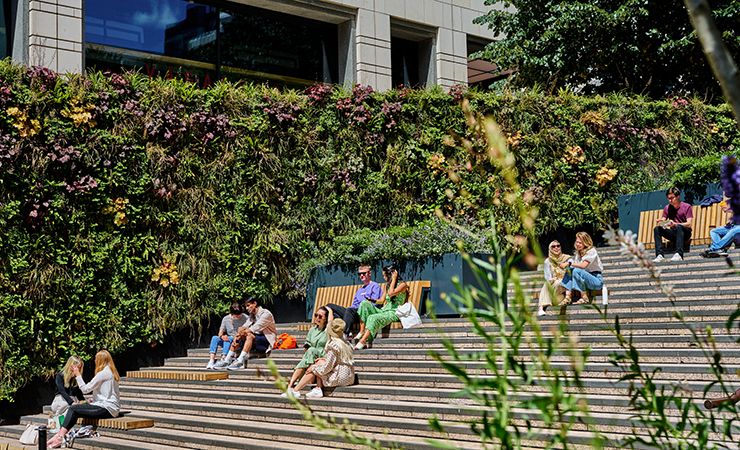 Prioritising employee experience: a key focus for offices
Remote and hybrid working has changed the purpose and dynamic of the office environment, creating new dimensions and opportunities to improve the employee experience and create a more productive and enjoyable working culture. This coincides with an increasingly competitive commercial landscape when it comes to attracting top talent.
A report by Mckinsey noted: "To get in the game, companies must offer adequate compensation and benefits packages; that is the ante. But to win, they must recognise how the rules of the game have changed. While workers are demanding (and receiving) higher compensation, many of them also want more flexibility, community, and an inclusive culture (what we call relational factors) to accept a full-time job at a traditional employer."
With all of this in mind, the employee experience has become more important in creating a positive work environment that promotes productivity, creativity, and overall job satisfaction. Here, we examine the crucial aspects of employee experience that employers need to consider to attract and retain top talent.
Trends in employee management and optimising employee experience
Employee experience has become the focal point of trends in employee management both in terms of reconsidering the physical and conceptual purpose of the office environment. The tasks that we come into an office to fulfil are no longer all about the daily grind, but about dedicated experiences or functions. Meanwhile, the design of the space needs to offer benefits that employees cannot experience at home. However, before we get into the details of best practice employee experience, what exactly is it and why is it important?
What do we mean by 'employee experience'?
Employee experience includes a variety of things that make up the interactions that employees have in the workplace. It impacts how they feel over the course of the day, their productivity, their communications, their wellbeing and their job satisfaction. This is influenced by a number of factors, including but not limited to:Technology
Company culture
Physical workplace design 
Social interactions
Sense of inclusion 
Physical and mental wellbeing support 
Learning, growth, and development opportunities 
Sense of connection, purpose and meaning 
Collaboration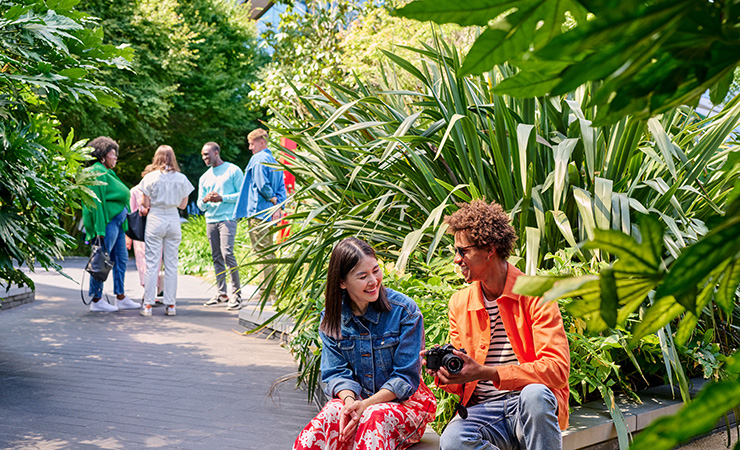 Why is employee experience a crucial workplace priority?
The employee experience is important for two key reasons. The first is that it is ethically imperative to nurture a positive, healthy, happy workplace environment for the physical, mental and professional wellbeing of all involved. 
The second, is that the net result of a positive employee experience is that you will improve the attractiveness of your company as a place to work in a competitive recruitment environment. You will be much more likely to attract the best talent to your organisation, and you will be more likely to keep it if the employee experience is exceptional. Happy employees are also more productive and are more likely to produce the best results for your organisation. 
Forbes published findings showing that: "happy employees are up to 20% more productive than unhappy employees. When it comes to salespeople, happiness has an even greater impact, raising sales by 37%."  
The article went on to cite additional research, which showed: "The stock prices of Fortune's "100 Best Companies to Work for" rose 14% per year from 1998 to 2005, while companies not on the list only reported a 6% increase."
These are just a couple of the well documented reports that show the correlation between happy employees and positive business benefits.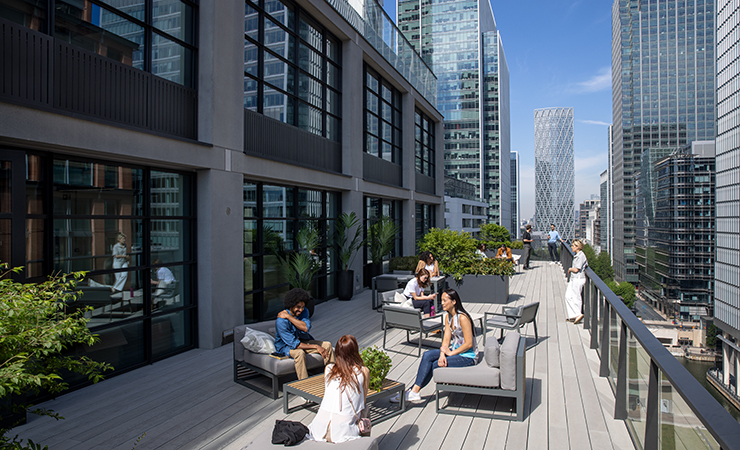 What key areas contribute to a good employee experience at work?
As mentioned, there are lots of different elements that contribute to the employee experience. However, they are most broadly characterised by four core areas:
Workplace design and layout
Professional development opportunities 
Diversity, equity and inclusion
Employee recognition and rewards
Workplace design and layout
Perhaps one of the biggest things that businesses have had to reconsider with the increase of hybrid working is the design and layout of the working environment. 
This impacts what's inside and outside the office, and how it supports productivity as well as wellbeing at work. With the option for many to work from home more of the time, the office has to provide purpose and experiences that people cannot get at home. 
For example, your office design might feature more space that's created for collaboration than individual tasks. It also means an environment that supports feel-good-factor. Key design elements might include exceptional technology to make work easier, biophilic design for improved health, lots of natural light and communal spaces for informal or serendipitous interactions.
Beyond the four walls of your office itself, experienced based office design also takes into consideration the surrounding environment and how it supports the wider lifestyle of your team members. For example, are there fitness opportunities that are easy to engage with at lunchtime or after work? Are there shops and restaurants so errands can be easily run within the working week? Are lunchtime and after work activities easy and enjoyable to engage in? Is there lots of green space to support a happy, healthy mindset?
All of these things have been incorporated into the design of the Canary Wharf estate, and are amongst the reasons it's become one of the most popular locations for fast-growing and forward-thinking businesses across a variety of sectors.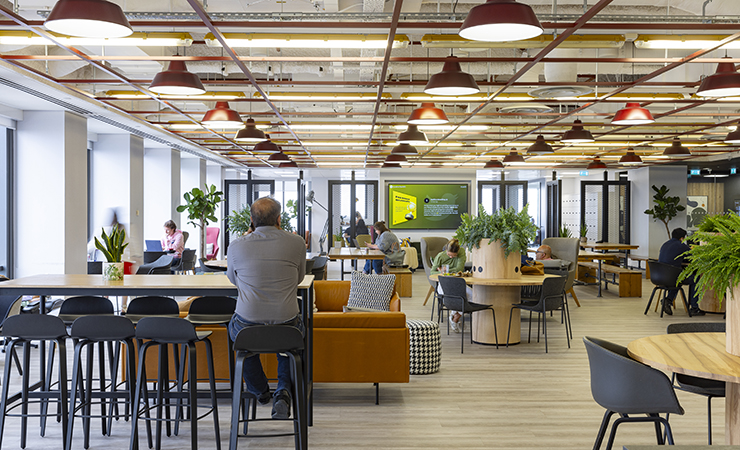 Professional development opportunities
One of the increasingly notable employee engagement trends, is that part of creating a great employee experience is providing a nurturing environment with professional development opportunities. This can include elements such as training sessions and leadership programs to help employees enhance their skills and grow in their careers and job roles.
Some of that can also be influenced by the environment in which you locate your business. For example, by surrounding yourself with organisations that enhance the development opportunity of your business, you can create partnerships that support collaborative growth opportunities both for your organisation and the people within it. 
The sense of being part of an organisation with purpose, direction and growth opportunities is a powerful motivator for team members, and one of the key elements of being part of the Canary Wharf community.
Diversity, equity and inclusion
Diversity, equity and inclusion are buzzwords amongst employee engagement trends, but they are essential and important to a positive working culture and employee experience. With mental and emotional, as well as physical wellbeing being a top priority for both employers and employees, promoting these three core aspects is vital for fostering an environment where all employees feel valued and respected.
Achieving a workplace that promotes diversity, equity and inclusion is an ongoing process that needs to be built into the infrastructure of your space as well as your company culture. For example, the workplace facilities can have a powerful impact on different peoples' wellbeing needs, whether that's the result of a physical disability, team members who are neurodivergent, or life stages – such as menopause. 
Workplace design can help with details ranging from wellbeing spaces, air quality and acoustic treated environments. Meanwhile, policies such as communication, pay equity, strategic training programs, workplace talks and proactively managing bias, all support the cultural aspects of diversity, equity and inclusion in the workplace.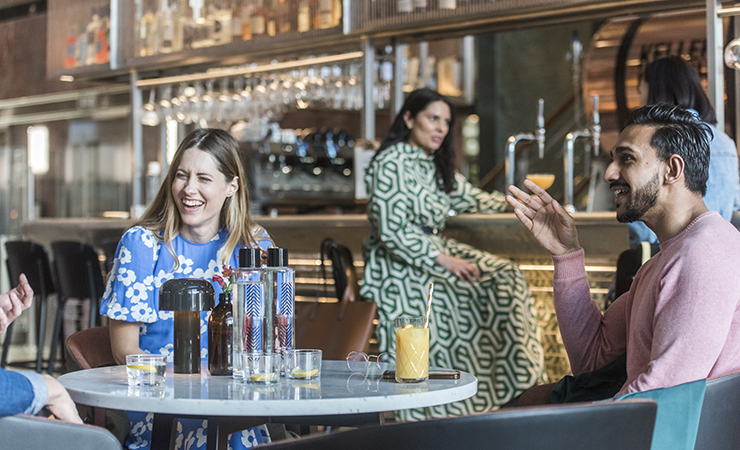 Employee recognition and rewards
Leading on from the importance of professional development opportunities, meaningful employee recognition and rewards are also important for creating a great employee experience. That culture can help attract and retain top talent as well as encourage employees to proactively contribute towards the success of your business.
It's important that these things are truly meaningful rather than being seen to be superficial or box-checking exercises. Done well, recognition and rewards are shown to increase productivity and engagement, decrease employee turnover, improve employee satisfaction and enjoyment of work, benefit team culture, and even decrease stress. 
The four basic types of recognition include public, private, monetary and promotional recognition or rewards.
Examples include:
Performance-based bonuses
Employee appreciation events
Public recognition (written and/or verbal)
Recognition of work anniversaries 
Off-site team-building exercises and events
By prioritising the employee experience, business can create a positive and productive work environment that attracts and retains top talent, ultimately improving your organisation's bottom line.
Explore workplaces created to optimise the employee experience
Go to top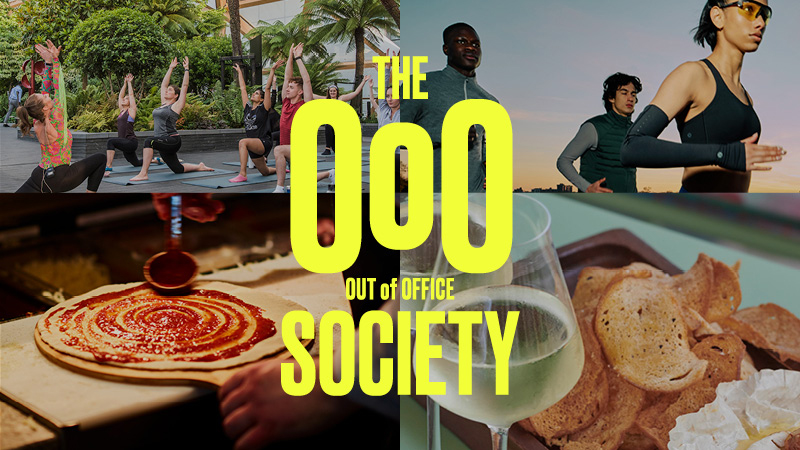 The OoO Society
Join The Out of Office Society and discover a series of free events to make more of your time on the Wharf. Download the Canary Wharf App to book your free space today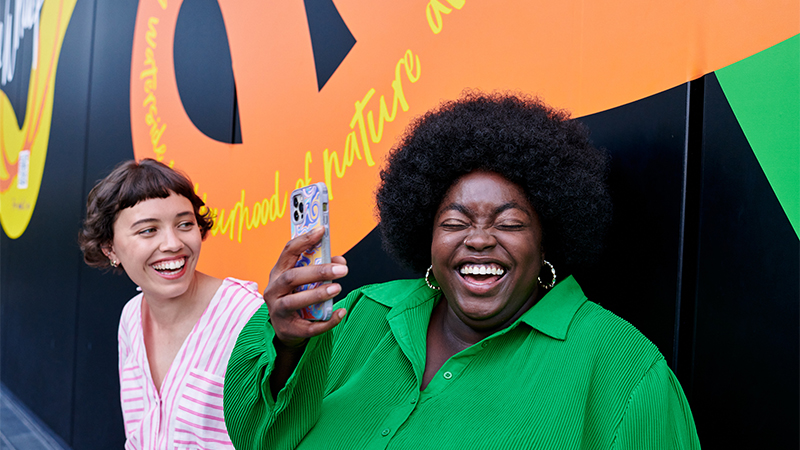 Download the App
Download the Canary Wharf App today and join our online community here at Canary Wharf and access the latest offers and promotions, events and news.